A Master Planned Jewel in our McKinney Real Estate Crown
Jane Clark
Master Planned Community

The homes at Craig Ranch, the nationally acclaimed master-planned community in North Texas that provides beautiful green vistas and a healthy appreciation of a luxurious comfortable lifestyle..
More than 400 acres of sprawling green spaces connect via running and biking trails to the five-star TPC Craig Ranch golf course, where you can head out to watch national pros tee up for the club's numerous tournaments.
Squeeze in a round of golf (or two), break a sweat at Cooper Fitness Center, enjoy a tree-lined walk with friends or simply grab a quick bite at the Tenley's Cafe. Welcome to healthy living.


Your options for a rewarding workout expand as you head down the trail to the Cooper Fitness Center and Spa, where you'll find a full staff of sports pros and personal trainers to help you make the most of your exercise routine. Cooper Fitness Center is affiliated with the Dallas-based Cooper Institute, a leading research facility focused on the study of exercise and health, so you're family will reap the benefits of fitness expertise you won't find at a local gym. In fact, Craig Ranch offers cutting-edge recreational amenities for just about any interest you and your children might have – The Ballfields, which attract tournament play from around the country; the McKinney Soccer Fields, which host league matches and clinics; the Metroplex's top hockey facility; and the region's best training program for high school athletes.

Craig Ranch's active Community Association plans events throughout the year for adults, children and the whole family – including the Kite Festival, holiday celebrations, and the Relay for Life to raise money for cancer research. Located in the vibrant city of McKinney – named one of the Best Places to Live in America – Craig Ranch put you minutes from dozens of corporate headquarters attracted to the area's bustling economy, and is just a short drive to DFW International Airport, shopping, dining, and arts and cultural events in Dallas.

Living at Craig Ranch offers you more than a quality home. In these neighborhoods, you'll find everything you need to enjoy your health conscious lifestyle.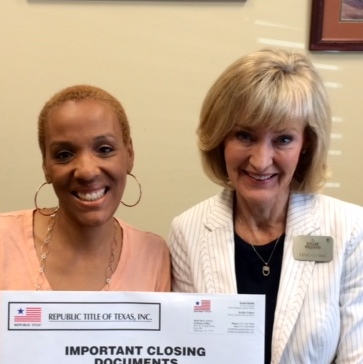 Jane is Phenomenal! She is the best Craig Ranch Realtor. I loved working with her team
Some Typical High End Homes in Craig Ranch

About our 5 Star Neighborhood Award
Some Typical Homes currently available



Download Craig-Ranch-Districts.pdf

Download Craig-Ranch-Neighborhood_Report.pdf
Related Searches for your convenience.
Once you create a Free Account on our dedicated cloud server, you can easily save unlimited customized searches that run automatically each day and alert you to important changes affecting listings that match your search criteria. You can also create a special list of your favorite listings, share them with family members or friends, and get timely emails about changes to your saved favorites. You can create your Free Account Here
Related Articles
McKinney, Texas
Some Featured Collin County Listings
5900 Porto Fino Drive, Preston Springs, Plano
5812 Heron Bay, Estates of Craig Ranch, McKinney
5901 River Highlands, The Villas of Craig Ranch, McKinney
5921 Heron Bay Lane, Estates at Craig Ranch, McKinney
2401 Hogans Hill, Cascades, Stonebridge Ranch, McKinney
8312 Hitching Trail, Craig Ranch North, McKinney
4201 Rancho Del Norte Trail, Craig Ranch North, McKinney
7113 Planters Row Drive, Harvest Bend, McKinney
7904 Castine Drive, LaCima, McKinney,Tx
Finding the Best North Texas Realtor
Keller Williams McKinney North Texas
About the Author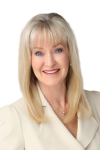 Meet Kw North Texas Realtor Jane Clark. Jane is the lead Real Estate Agent behind the Jane Clark Realty Group LLC. Jane is not only a licensed Realtor specializing in Residential Properties in North Texas; she is also a Keller Williams Certified Luxury Home Specialist. This training and her unique skillset, combined with 22 years of Practical Experience in the North Texas Real Estate market has made Jane a potent force in the Dallas North Texas Real Estate market.
Jane has won many awards in her long and prosperous Real Estate career. The hallmark of skill and competence in the local Real Estate market has been D magazine's coveted Best Realtor Award. Beginning in 2006 Jane has won that award every year. Jane is most proud of her status as a Top 5 Elite Regional Producer for Keller Williams three state regional franchise. Jane has been nominated as one of the Top 1000 Realtors in the United States by the Keller Williams National Organization. Living Magazine has selected Jane as both the Best North Texas Realtor and the Best Collin County Realtor. Prosper Living magazine nominated the Jane Clark Realty Group LLC as the Best Prosper Texas Realtor and the Best Fairview Texas Realtor. Texas monthly magazine named Jane Clark as a 5 star professional (2012-2018)
Jane won the Keller Williams North Texas, Top Producer of the Year (2010-2020), She was named one of the most successful Real Estate Agents in North Texas by Inside Collin County Business, (2002-2014). Jane won Keller Williams North Collin County Top Individual Outstanding Achievement in 2009-2018; Keller Williams North Collin County, Gold Outstanding Team Achievement in 2009 and Double Gold Outstanding Achievement 2010 – 2020. The Jane Clark Team was the top producing team in 2013-2020).
If you need an experienced professional Realtor with a reputation for Results in
McKinney Real Estate
Allen Texas Real Estate
Prosper Texas Real Estate
Fairview Texas Real Estate
The Jane Clark realty Group just might be the Best Real Estate Agent for you.
Kw North Texas Realtor Jane Clark is a top 5 elite Regional Producer. She was No. 4 out of 4000 agents. If you are looking for the Best North Texas Realtor ... Call her First
Article created by
Jane Clark
in the 
Featured Homes Category.
This email address is being protected from spambots. You need JavaScript enabled to view it.