Finding the Best Senior Lifestyle Specialist
Senior Retirement Specialists are trained to help in your Lifestyle Transition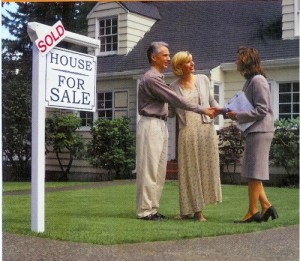 Are you over the age of 50 with a large equity base in your current residence? Are you considering selling the family home and downsizing to a comfortable retirement property?
You should consider working with an experienced Real Estate Agent with the specialized experience and knowledge in senior lifestyle planning. You will benefit greatly from their marketing savvy and their ability to help make the transition to senior retirement lifestyle as smooth as possible.
Keller Williams North Texas Realtor Jane Clark brings those qualities and even more to the table when you put her on your retirement planning team. Jane's vast experience as well as her special knowledge and training in managing the sale of a home for her senior Clients, can set the stage for an optimum return from your home sale and a smooth transition in your new lifestyle.
Jane Clark is a senior lifestyle specialist with a deep empathy for the emotional challenges senior clients face when they sell a long-held family home. Jane understands the financial challenges of maximizing your return from the sale of your current home while minimizing the expense and inconveniences of relocating to a senior-friendly retirement community,
The Jane Clark Realty Group, LLC will create a customized approach to marketing and selling your property, and they will work with you to explore your housing options to ensure that your next home best serves your changing needs and your retirement lifestyle.
The advanced training and long term networking arrangements with competent financial professionals in accounting and banking has given Jane a strong specialized knowledge base to draw on for each individual situation. She is knowledgeable in many areas of retirement financing such as reverse mortgages, the uses of pensions, 401k accounts, and IRAs in real estate transactions. She will also help you avoid the loan schemes and scams that victimize aged 50+ borrowers.
And when you need help from other professionals, Jane can tap her experienced network and put you in touch with qualified home inspectors, movers, attorneys, CPAs and other experts. We invite you to check out the credentials and experience of the Jane Clark Realty Group and see that she has all the resources and knowledge to simplify your retirement transaction and eliminate the anxiety of selling your home.
So if you're thinking of buying, selling, renting or relocating, in conjunction with your retirement plans, do yourself a favor and talk with Jane Clark first .. You'll be glad you did.
Related Articles
About the Author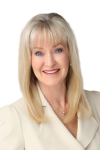 Meet Kw North Texas Realtor Jane Clark. Jane is the lead Real Estate Agent behind the Jane Clark Realty Group LLC. Jane is not only a licensed Realtor specializing in Residential Properties in North Texas; she is also a Keller Williams Certified Luxury Home Specialist. This training and her unique skillset, combined with 22 years of Practical Experience in the North Texas Real Estate market has made Jane a potent force in the Dallas North Texas Real Estate market.
Jane has won many awards in her long and prosperous Real Estate career. The hallmark of skill and competence in the local Real Estate market has been D magazine's coveted Best Realtor Award. Beginning in 2006 Jane has won that award every year. Jane is most proud of her status as a Top 5 Elite Regional Producer for Keller Williams three state regional franchise. Jane has been nominated as one of the Top 1000 Realtors in the United States by the Keller Williams National Organization. Living Magazine has selected Jane as both the Best North Texas Realtor and the Best Collin County Realtor. Prosper Living magazine nominated the Jane Clark Realty Group LLC as the Best Prosper Texas Realtor and the Best Fairview Texas Realtor. Texas monthly magazine named Jane Clark as a 5 star professional (2012-2018)
Jane won the Keller Williams North Texas, Top Producer of the Year (2010-2020), She was named one of the most successful Real Estate Agents in North Texas by Inside Collin County Business, (2002-2014). Jane won Keller Williams North Collin County Top Individual Outstanding Achievement in 2009-2018; Keller Williams North Collin County, Gold Outstanding Team Achievement in 2009 and Double Gold Outstanding Achievement 2010 – 2020. The Jane Clark Team was the top producing team in 2013-2020).
If you need an experienced professional Realtor with a reputation for Results in
McKinney Real Estate
Allen Texas Real Estate
Prosper Texas Real Estate
Fairview Texas Real Estate
The Jane Clark realty Group just might be the Best Real Estate Agent for you.
Kw North Texas Realtor Jane Clark is a top 5 elite Regional Producer. She was No. 4 out of 4000 agents. If you are looking for the Best North Texas Realtor ... Call her First
Article created by
Jane Clark
in the 
Featured Homes Category.
This email address is being protected from spambots. You need JavaScript enabled to view it.