One of the Biggest Mistakes a Seller can make
Price it right for a smooth transaction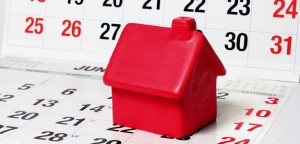 Home prices are starting to inch up again in most areas, which is encouraging sellers to believe that their homes will sell quickly and for more money. And that's when they start making mistakes.

Don't be one of them.

Overpricing a home is the biggest mistake a seller can make. Asking a high price for your home says more about you than it does about your home. It may show you value your investment, that you have cared for the home and kept it updated and in good repair. But if the price is too high compared to other similar homes, it can make you appear unrealistic.

Buyers shop in a range that they've either been given by their lenders or one where they feel comfortable. If they're searching on the MLS, they will typically look at homes they can afford and may miss seeing the page where your home is advertised because it's out of their price range.

It's also psychologically easier for buyers to negotiate in their price target range. Buyers feel more comfortable asking for a little discount on a home within their reach than to ask you for a big discount on a more expensive home.

You won't get the more affluent buyer either. Buyers who can afford to pay the price of your home will simply compare your home to others in the same range. They will quickly find out that other homes have better locations, more square footage and snazzier finishes than yours and for the same price.

You'll find your home will get few showings and if you get any offers at all, they will be low. To get traffic to your home, you'll have to lower the price. You may find that offers still aren't coming, even though your home is now fairly priced for its location, amenities and condition.Why wouldn't buyers jump at a price reduction?

First impressions count, and you didn't make a good one. The first impression the market had of your home was that it's overpriced. An overpriced home is a reflection of the seller, not of the home.

Other agents and their buyers don't want to deal with a seller who is unrealistic. They may have already jumped to conclusions about you and your home that are more negative than you deserve. You've overpriced your home because you're unreasonable, greedy, out of touch with current market conditions, or you're heavily in debt, upside down on your mortgage, or otherwise in some sort of trouble.

A wounded seller tends to bring out the predator in buyers. Often, homes that have been repriced attract lower offers than other similar homes in the same price range. Buyers think you're desperate, so they may offer less than market value hoping you're strapped enough to take it.

It's far better to make a good first impression on the market -- that your home is offered at a fair price because you're a reasonable seller who understands your home's value and current market conditions.

Keep in mind that a home will never sell for more than a willing buyer will pay for it, or that a willing bank will finance. You're always better off pricing your home so that you can get as close to 100% of your asking price as possible.

Only then, will your home sell quickly and for more money.
About the Author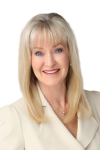 Meet Kw North Texas Realtor Jane Clark. Jane is the lead Real Estate Agent behind the Jane Clark Realty Group LLC. Jane is not only a licensed Realtor specializing in Residential Properties in North Texas; she is also a Keller Williams Certified Luxury Home Specialist. This training and her unique skillset, combined with 22 years of Practical Experience in the North Texas Real Estate market has made Jane a potent force in the Dallas North Texas Real Estate market.
Jane has won many awards in her long and prosperous Real Estate career. The hallmark of skill and competence in the local Real Estate market has been D magazine's coveted Best Realtor Award. Beginning in 2006 Jane has won that award every year. Jane is most proud of her status as a Top 5 Elite Regional Producer for Keller Williams three state regional franchise. Jane has been nominated as one of the Top 1000 Realtors in the United States by the Keller Williams National Organization. Living Magazine has selected Jane as both the Best North Texas Realtor and the Best Collin County Realtor. Prosper Living magazine nominated the Jane Clark Realty Group LLC as the Best Prosper Texas Realtor and the Best Fairview Texas Realtor. Texas monthly magazine named Jane Clark as a 5 star professional (2012-2018)
Jane won the Keller Williams North Texas, Top Producer of the Year (2010-2020), She was named one of the most successful Real Estate Agents in North Texas by Inside Collin County Business, (2002-2014). Jane won Keller Williams North Collin County Top Individual Outstanding Achievement in 2009-2018; Keller Williams North Collin County, Gold Outstanding Team Achievement in 2009 and Double Gold Outstanding Achievement 2010 – 2020. The Jane Clark Team was the top producing team in 2013-2020).
If you need an experienced professional Realtor with a reputation for Results in
McKinney Real Estate
Allen Texas Real Estate
Prosper Texas Real Estate
Fairview Texas Real Estate
The Jane Clark realty Group just might be the Best Real Estate Agent for you.
Kw North Texas Realtor Jane Clark is a top 5 elite Regional Producer. She was No. 4 out of 4000 agents. If you are looking for the Best North Texas Realtor ... Call her First
Article created by
Jane Clark
in the 
Featured Homes Category.
This email address is being protected from spambots. You need JavaScript enabled to view it.