Showing Check List
Here are just a few tips that will help you to have a succesful showing once your home is up for sale.
Staging Your Home Checklist
Remove the Clutter!
Are countertops free and clear?
Have you removed unnecessary furniture throughout the house?
Remove the magnets and coupon collection from the refrigerator.
Remove landsaping tools to an inconspicuous place
Empty Trash cans
Check the Bathrooms
Are the surfaces clean and clear?
Are shower curtains and doors hung properly?
Is the flooring clean and fresh?
Are towels neatly hung? Consider purchasing new towels.
Check your walls
Are the paint and wallpaper fresh and clean?
Are the walls free from holes?
Are there any colors or objects on the walls that need to be removed?
Check the Floors
Is the carpet clean and free from stains?
Are hard surface floors clean and free from stains?
Check the windows and wall coverings
Are all the windows clean?
Are draperies and blinds clean?
Do you have pets?
Are there any signs that this is a pet's home? Be sure to clean and remove litter boxes, pet toys and bedding.
Is the there an odor in the home
Try to air out the home prior to showings.
If air freshener is necessary, use well before showings as a consideration to those with allergies. Consider spice or citrus rather than floral or powdery fragrances.
Set the mood
Open draperies and blinds.
Turn on some soft music.
Leave the lights on, where appropriate - especially in darker spaces.
Be sure the front entrance is clean and welcoming
Allow Potential Buyers some pivacy
Plan to leave prior to the showing.
About the Author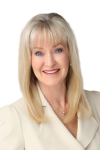 Meet Kw North Texas Realtor Jane Clark. Jane is the lead Real Estate Agent behind the Jane Clark Realty Group LLC. Jane is not only a licensed Realtor specializing in Residential Properties in North Texas; she is also a Keller Williams Certified Luxury Home Specialist. This training and her unique skillset, combined with 22 years of Practical Experience in the North Texas Real Estate market has made Jane a potent force in the Dallas North Texas Real Estate market.
Jane has won many awards in her long and prosperous Real Estate career. The hallmark of skill and competence in the local Real Estate market has been D magazine's coveted Best Realtor Award. Beginning in 2006 Jane has won that award every year. Jane is most proud of her status as a Top 5 Elite Regional Producer for Keller Williams three state regional franchise. Jane has been nominated as one of the Top 1000 Realtors in the United States by the Keller Williams National Organization. Living Magazine has selected Jane as both the Best North Texas Realtor and the Best Collin County Realtor. Prosper Living magazine nominated the Jane Clark Realty Group LLC as the Best Prosper Texas Realtor and the Best Fairview Texas Realtor. Texas monthly magazine named Jane Clark as a 5 star professional (2012-2018)
Jane won the Keller Williams North Texas, Top Producer of the Year (2010-2020), She was named one of the most successful Real Estate Agents in North Texas by Inside Collin County Business, (2002-2014). Jane won Keller Williams North Collin County Top Individual Outstanding Achievement in 2009-2018; Keller Williams North Collin County, Gold Outstanding Team Achievement in 2009 and Double Gold Outstanding Achievement 2010 – 2020. The Jane Clark Team was the top producing team in 2013-2020).
If you need an experienced professional Realtor with a reputation for Results in
McKinney Real Estate
Allen Texas Real Estate
Prosper Texas Real Estate
Fairview Texas Real Estate
The Jane Clark realty Group just might be the Best Real Estate Agent for you.
Kw North Texas Realtor Jane Clark is a top 5 elite Regional Producer. She was No. 4 out of 4000 agents. If you are looking for the Best North Texas Realtor ... Call her First
Article created by
Jane Clark
in the 
Featured Homes Category.
This email address is being protected from spambots. You need JavaScript enabled to view it.