Advantages of a Using a Realtor - Security
Jane Clark is an investment in your piece of mind.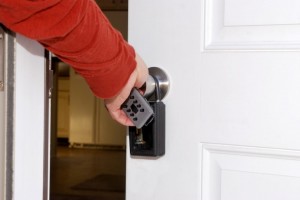 It is hard to imagine a more secure and personal space than the space within your home. You live your day to day life with the expectation that the space is both secure and extremely private. But what happens when you want to sell your home? You need to show it to potential buyers, of course and that means opening yourself up to stream of strangers knocking on your front door.

This is where a licensed, bonded Professional Realtor, like Jane Clark, can really assist you. Did you know that every Realtor is registered not only with the State of Texas, but with our local county association of Realtors as well? A Realtor is fingerprinted and bonded so you are certain of their identity. A Realtor passes a rigorous examination that qualifies them to work in the Real Estate market.

Did you know that the lockbox Jane puts on your front door is more than just a key holder? The lock box can tell you; Who accessed the key (every realtor has a unique identity number); When they accessed the Key; and how long they were in the home.

Did you know that every potential buyer a Realtor brings in your home has been screened and prequalified financially so you know the moment you schedule a showing, that a real prospect is walking through the door. That also means you have real identity data for your prospective buyer.

But that is not the only advantage in dealing with one of McKinney's Best Realtors like Jane Clark. Realtors are members of a cooperative showing exchange which allows you to schedule Prospective Buyers at your convenience. Imagine the convenience of knowing when visitors will be walking through your home. Imagine the convenience of going about your daily chores while a trained professional is busy showing prospective buyers their future home. And, probably even more to point, Imagine what it is like, once you have a serious prospect, (more on that later in the guide) to have someone to help scheduling the appraisers, inspectors, and tradesman so essential to a successful sale.

After 16 years of a successful McKinney Real Estate Career, you will find that the Jane Clark is dedicated to giving you and your family the most secure and comfortable experience in selling your home.
Related Articles
About the Author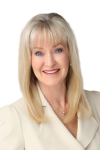 Meet Kw North Texas Realtor Jane Clark. Jane is the lead Real Estate Agent behind the Jane Clark Realty Group LLC. Jane is not only a licensed Realtor specializing in Residential Properties in North Texas; she is also a Keller Williams Certified Luxury Home Specialist. This training and her unique skillset, combined with 22 years of Practical Experience in the North Texas Real Estate market has made Jane a potent force in the Dallas North Texas Real Estate market.
Jane has won many awards in her long and prosperous Real Estate career. The hallmark of skill and competence in the local Real Estate market has been D magazine's coveted Best Realtor Award. Beginning in 2006 Jane has won that award every year. Jane is most proud of her status as a Top 5 Elite Regional Producer for Keller Williams three state regional franchise. Jane has been nominated as one of the Top 1000 Realtors in the United States by the Keller Williams National Organization. Living Magazine has selected Jane as both the Best North Texas Realtor and the Best Collin County Realtor. Prosper Living magazine nominated the Jane Clark Realty Group LLC as the Best Prosper Texas Realtor and the Best Fairview Texas Realtor. Texas monthly magazine named Jane Clark as a 5 star professional (2012-2018)
Jane won the Keller Williams North Texas, Top Producer of the Year (2010-2020), She was named one of the most successful Real Estate Agents in North Texas by Inside Collin County Business, (2002-2014). Jane won Keller Williams North Collin County Top Individual Outstanding Achievement in 2009-2018; Keller Williams North Collin County, Gold Outstanding Team Achievement in 2009 and Double Gold Outstanding Achievement 2010 – 2020. The Jane Clark Team was the top producing team in 2013-2020).
If you need an experienced professional Realtor with a reputation for Results in
McKinney Real Estate
Allen Texas Real Estate
Prosper Texas Real Estate
Fairview Texas Real Estate
The Jane Clark realty Group just might be the Best Real Estate Agent for you.
Kw North Texas Realtor Jane Clark is a top 5 elite Regional Producer. She was No. 4 out of 4000 agents. If you are looking for the Best North Texas Realtor ... Call her First
Article created by
Jane Clark
in the 
Featured Homes Category.
This email address is being protected from spambots. You need JavaScript enabled to view it.