Advantages of a Using a Realtor - Premium Marketing
Your Listing deserves the Jane Clark touch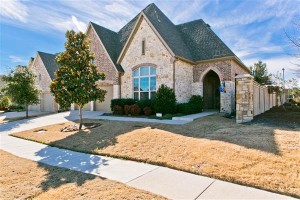 Do you remember when a Phone was just a Phone and a camera didn't make phone calls? I remember the first time I saw an agent make a video of a home walk thru with his Phone and Post it on line as a sales video. It was awful. Why do I bring it up? Because Technology is not the same as skill and new technology in the hands of an unskilled person is usually a disaster, especially when your potential buyer is the one viewing the result. There are no shortcuts to a well prepared home sales presentation.

At Jane Clark Realty we have always prided ourselves in the way we present your home to the market. The first step in our process is the day I meet you at a Listing Presentation. I am walking through your house like a potential buyer, with a keen eye for what we really want to show and what we might want to fix, before a strong buyer turns ice cold in his first impression.

Next we are out there with a clip board and measuring tape to make an accurate presentation of your property (more about Compliance in another section). We may be taking a few photos so we can talk to our stager and professional photographer. We use a professional interior designer to get the minimalist appearance so essential to allowing YOUR buyer to imagine their possessions in THEIR new home. Finally, when all is ready, our professional photographer comes out and follows our walk through plan to get an absolutely spectacular virtual tour of the BEST parts of your home. So much for snapping it with a hand held iphone and putting it on Line. Your Listing may be the biggest financial sale you make in a lifetime. Your Listing deserves the Jane Clark Touch.

The pictures form the basis of our virtual tour on NTRES and Realtor.com as well as the spectacular property slideshow on JaneClarkRealty.com. But our marketing doesn't stop there. You will see us on Places like YouTube, Facebook and twitter. Your listing gets the broadest possible distribution. We work hard to get you in front of as many Realtors and perspective buyers as possible. Yes, I said Realtors, because that is where your buyers come from. My network of strong Realtor associates who know that my Reputation for results is not just a slogan, are the ones who sell your home. They know they can count on a well presented property, with premium graphics, that will be a great support to their clients. You see, attractive high quality graphics make the Buyer Agents job simpler as well and that leads to more qualified buyers thru your front door.

Your McKinney Home for sale can be the biggest financial investment most people ever make. Doesn't it make sense? Your Listing deserves the Jane Clark Touch.

Download a typical home graphic here.
Related Articles
About the Author

Jane Clark has been a fixture in McKinney Real Estate for 15 years. She has had some spectacular accomplishments over her long and productive career. Jane is most proud of the fact that she received national recognition as a top 5 elite producer in her five state region. In fact she was number 4 out of over 4000 agents. KW McKinney Realtor Jane Clark is well known because of her avid pursuit of excellence in customer relations. However it belies the fact that she is a popular Allen TX Realtor as well. Jane Clark is a perennial winner of D Magazines Best Realtor award and she has been named in McKinney Living Magazines BEST McKinney Realtor poll as well. Here are a few of her other accomplishments. Keller Williams Top Producer of the Year (2001-2012), Named one of the most Successful Real Estate Agents by Inside Collin County Business, 2002-2012) ;member of Agent Leadership Council; Keller Williams North Collin County Top Individual Outstanding Achievement in 2009-2012; Keller Williams North Collin County, Gold Outstanding Team Achievement in 2009 and Double Gold Outstanding Achievement 2010 - 2012. If You have a house for sale in McKinney or you are looking for an Allen TX Home for sale. You ought to be talking with Jane. I think you will find that KW McKinney Realtor Jane Clark is the right Real Estate Agent for you!
CBS Marketwatch and Yahoo Finance called Jane Clark
Top 5 Elite Producer
for Keller Williams
CBS Market watch - On the Best Qualities of McKinney Realtor Shannon Patterson
To learn more about the Jane Clark Realty Group You can connect with Jane Clark at Google+
This email address is being protected from spambots. You need JavaScript enabled to view it.