Advantages of a Using a Realtor - Trained Negotiator
Negoitiating a sale is more than the "best price".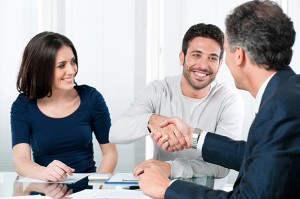 When one think about negotiating in a real estate transaction, most thoughts simple turn to the price of the home. Selling your home is simple right? You get an armload of offers and you pick the best one and go home, right?. I wish it was that simple. What if the best "dollar amount" is more than your asking price, but the sellers mortgage company won't appraise the home for that value?

What if that best offer is from a buyer whose home needs to sell before he can buy yours. Can he close on time? Can he close at all? Do you know if he has even started the sales process?

Did you know that Real Estate Contracts come with a repair amendment (more about the structure of a contract in the next section). Your buyer has rights, once his offer is accepted to inspect for defects and problems that weren't apparent in the initial showing. You can repair the problems or perhaps convey a lump sum payment to allow the buyer to repair it later on. The repair amendment is so important to a successful sale that Jane keeps a dedicated realtor on staff for just that purpose. Jane Clark Realty keeps a dedicated data base of contractors and repairmen so necessary repairs are handled swiftly and economically.

So far we have approached the negotiation issue from the sellers side, but there is a lot to think about from the buyers side also. Have you considered that in today's seller's market where many buyers compete for the same property, that an offer is much more than a dollar figure on a contract. There is much that can sway a seller from one contract offer to a different offer even at the same price. Jane and her buyers team are skilled and experienced in the little things that make your offer stand out. Sometimes it pays big dividends to a buyer to put an experienced Realtor to work for them. It always, however, pays big dividends to the seller to have someone who knows how to find the "right" best offer and get it to the closing table on time.
Related Articles
About the Author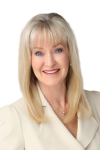 Meet Kw North Texas Realtor Jane Clark. Jane is the lead Real Estate Agent behind the Jane Clark Realty Group LLC. Jane is not only a licensed Realtor specializing in Residential Properties in North Texas; she is also a Keller Williams Certified Luxury Home Specialist. This training and her unique skillset, combined with 22 years of Practical Experience in the North Texas Real Estate market has made Jane a potent force in the Dallas North Texas Real Estate market.
Jane has won many awards in her long and prosperous Real Estate career. The hallmark of skill and competence in the local Real Estate market has been D magazine's coveted Best Realtor Award. Beginning in 2006 Jane has won that award every year. Jane is most proud of her status as a Top 5 Elite Regional Producer for Keller Williams three state regional franchise. Jane has been nominated as one of the Top 1000 Realtors in the United States by the Keller Williams National Organization. Living Magazine has selected Jane as both the Best North Texas Realtor and the Best Collin County Realtor. Prosper Living magazine nominated the Jane Clark Realty Group LLC as the Best Prosper Texas Realtor and the Best Fairview Texas Realtor. Texas monthly magazine named Jane Clark as a 5 star professional (2012-2018)
Jane won the Keller Williams North Texas, Top Producer of the Year (2010-2020), She was named one of the most successful Real Estate Agents in North Texas by Inside Collin County Business, (2002-2014). Jane won Keller Williams North Collin County Top Individual Outstanding Achievement in 2009-2018; Keller Williams North Collin County, Gold Outstanding Team Achievement in 2009 and Double Gold Outstanding Achievement 2010 – 2020. The Jane Clark Team was the top producing team in 2013-2020).
If you need an experienced professional Realtor with a reputation for Results in
McKinney Real Estate
Allen Texas Real Estate
Prosper Texas Real Estate
Fairview Texas Real Estate
The Jane Clark realty Group just might be the Best Real Estate Agent for you.
Kw North Texas Realtor Jane Clark is a top 5 elite Regional Producer. She was No. 4 out of 4000 agents. If you are looking for the Best North Texas Realtor ... Call her First
Article created by
Jane Clark
in the 
Featured Homes Category.
This email address is being protected from spambots. You need JavaScript enabled to view it.