Welcome to Frisco's Wade Park
More great news for Frisco Texas Realtors

Some of the Best Frisco Realtor News these days is coming from Frisco's new Wade Park Development. Wade Park, as followers of the Jane Clark Realty Blog know, is one of Frisco's newest mixed-use developments combining upscale elegance within a modern, eclectic setting.


The 175-acre development aims to redefine the 'live, work, play' motto by changing the way people approach all three. The community will also be home to Texas' first Langham Hotels & Resorts hotel, a top-rated international luxury hotel brand according to today's release from the developers. The Langham Hotel is a welcomed surprise for Wade Park and promises to bring a refined and elegant ambiance to an already world class development. The new hotel will be conveniently located along the Dallas North Tollway off Lebanon Road when it opens its doors in 2018.
What Langham Means for Wade Park
Developers expect the five-star Langham Hotels & Resort hotel to become a centerpiece for Wade Park and bring some of the style and elegance of uptown Dallas to The Frisco, McKinney, and Prosper corridor. It will be flanked by numerous high-end restaurants, retail shops, with many opportunities for entertainment, offices, and residential buildings. Designed for the new generation of discerning business travelers, Wade Park is a jewel in the 6 billion dollar mile. The hotel itself will boast an impressive architectural design that is both sleek and modern. Featuring 250 stylish and spacious guest rooms, as well as a handful of one and two-bedroom suites, over 25,000 square feet of meeting and convention space, a breathtaking rooftop pool deck, full-service bar, and courtyard ideal for music and other special events.

The best Frisco Realtors are excited about Wade Park because Residents of Wade Park will have the opportunity to choose from 1,300 stylish apartment units – some of which will be over retail shops and other in dense-wrap style; 50 chic condominiums; and 127 premiere single-family homes. Furthermore, the development will feature a boutique hotel and a luxury hotel that will offer more than 500 rooms. It is an ideal amenity for the upscale business traveler as well as for those weekend Staycations, Texans are so fond of.


Did you know? Jane Clark is a KW North Texas certified Luxury Home Specialist. Jane understands the special needs of the Luxury Home Market


The residential options are just one of the main selling points of this impressive development, as homebuyers will have the opportunity to pick the accommodations that best fit their needs and style. And a bonus? All residences, offices, and hotels will be just a matter of steps from entertainment options, including bowling, a movie theater, and nightlife.
Finding the Best Frisco Realtor for your needs
The Jane Clark Realty Group and is one of the top Realtors In the Frisco Mckinney Corridor and we keep up to date on the important Collin County Real Estate News like Frisco's Wade Park Development. As a potential Frisco Texas Homebuyer you can be assured we can point you in the right direction to fill your housing needs. Are you interested in learning more about the tremendous opportunities in Frisco Real Estate? Call us at 214-802-4680.
Related Articles
Search module
Frisco Price Search
Frisco Tx - Realtor Price Search
Once you create a Free Account on our dedicated cloud server, you can easily save unlimited customized searches that run automatically each day and alert you to important changes affecting listings that match your search criteria. You can also create a special list of your favorite listings, share them with family members or friends, and get timely emails about changes to your saved favorites. You can create your Free Account Here
About the Author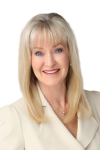 Meet Kw North Texas Realtor Jane Clark. Jane is the lead Real Estate Agent behind the Jane Clark Realty Group LLC. Jane is not only a licensed Realtor specializing in Residential Properties in North Texas; she is also a Keller Williams Certified Luxury Home Specialist. This training and her unique skillset, combined with 22 years of Practical Experience in the North Texas Real Estate market has made Jane a potent force in the Dallas North Texas Real Estate market.
Jane has won many awards in her long and prosperous Real Estate career. The hallmark of skill and competence in the local Real Estate market has been D magazine's coveted Best Realtor Award. Beginning in 2006 Jane has won that award every year. Jane is most proud of her status as a Top 5 Elite Regional Producer for Keller Williams three state regional franchise. Jane has been nominated as one of the Top 1000 Realtors in the United States by the Keller Williams National Organization. Living Magazine has selected Jane as both the Best North Texas Realtor and the Best Collin County Realtor. Prosper Living magazine nominated the Jane Clark Realty Group LLC as the Best Prosper Texas Realtor and the Best Fairview Texas Realtor. Texas monthly magazine named Jane Clark as a 5 star professional (2012-2018)
Jane won the Keller Williams North Texas, Top Producer of the Year (2010-2020), She was named one of the most successful Real Estate Agents in North Texas by Inside Collin County Business, (2002-2014). Jane won Keller Williams North Collin County Top Individual Outstanding Achievement in 2009-2018; Keller Williams North Collin County, Gold Outstanding Team Achievement in 2009 and Double Gold Outstanding Achievement 2010 – 2020. The Jane Clark Team was the top producing team in 2013-2020).
If you need an experienced professional Realtor with a reputation for Results in
McKinney Real Estate
Allen Texas Real Estate
Prosper Texas Real Estate
Fairview Texas Real Estate
The Jane Clark realty Group just might be the Best Real Estate Agent for you.
Kw North Texas Realtor Jane Clark is a top 5 elite Regional Producer. She was No. 4 out of 4000 agents. If you are looking for the Best North Texas Realtor ... Call her First
Article created by
Jane Clark
in the 
Featured Homes Category.
This email address is being protected from spambots. You need JavaScript enabled to view it.