Frisco's Newman Village opens Final Expansion Phase.
Phase III is your final Opportunity for New Construction

Newman Village is one of Frisco's most sought-after and prized neighborhoods, and for good reason. Newman Village's first homes broke ground in 2008. Frisco's golden corridor grew up around Newman Village making it a highly desired location as well as a solid real Estate Investment and since then, the community has made a name for itself as one that features a unique blend of home styles and large lots. The majority of the homes within Newman Village have been built by Belclaire Homes and Darling Homes

About Newman Village

Over the last several years, Newman Village has changed and grown in marvelous and wonderful ways that no one could have predicted. This master planned gated community offers a dynamic and eclectic mix of homes with varying architectural styles, art, old world inspired green spaces, and numerous community activities. Newman Village is unlike any other Frisco real estate development. With similarities to high end Dallas subdivisions like Highland Park, Swiss Avenue, and University Park homes – but with the additional space and numerous conveniences of Frisco, there is no question but that it is a draw for many in the luxury home market. With its central location at Eldorado Parkway and the Dallas North Toll way, Newman Village offers residents the conveniences of city like Frisco, while still providing a sense of luxury and privacy.Many of the city's best restaurants and recreational opportunities are within minutes of the community, and, high-end shopping is within minutes of the area, making it the perfect option for those interested in a high-end lifestyle, while still having easy access to some of life's greatest pleasures.

What to Expect with Phase 3

Phase 3 of Newman Village is will be your opportunity to own a home in this prestigious area of Frisco, and it's finally here! The lots within this last phase of the community range in size and start in the high $500s. All of the homes in Newman Village's Classical and Renaissance series are unique and stunning in their own way. Darling Homes offers several unique floor plan options, allowing potential buyers to select one that best fits their lifestyle. The completion of this phase of homes within Newman Village is something that we have been anticipating for many months. The exclusive lot release offered by Darling Homes is an opportunity to secure a location in Frisco's premier development.



The private VIP pre-sale for select customers has already begun. Be sure and contact The Jane Clark Realty Group as soon as possible if you want the opportunity to buy into one of the premier Frisco Texas Locations. After Phase 3 is complete, The resale market is your sole access to Newman Village,

There are 77 homes available in this final phase of Newman Village, and with Frisco's current popularity in the resale market, they will go fast. Many of the homes within this area are situated on the large greenway, providing homeowners with privacy and an abundance of beautiful outdoor space. To find out more about all of the Darling Homes within Newman Village's Phase 3, or to inquire about other builders and lots in Newman Village, please contact The Jane Clark Realty Group today. As experts in Frisco Texas Real Estate and well known Newman Village Realtors, We can help you find the home of your dreams right here in Frisco!

Jane Clark has helped many Newman Village homeowners buy, sell, and build their Frisco Tx Homes. We are familiar with the neighborhood Frisco Neighborhoods you want to move into. we have clients in every phase of the Newman Village community, and have worked with nearly all of the builders here. As one of Frisco's leading Realtors, The Jane Clark Realty Group can help you get the most for your housing Dollar!

Some great homes available inNewman Village
Related Articles
Frisco Price Search
Frisco Tx - Realtor Price Search
Once you create a Free Account on our dedicated cloud server, you can easily save unlimited customized searches that run automatically each day and alert you to important changes affecting listings that match your search criteria. You can also create a special list of your favorite listings, share them with family members or friends, and get timely emails about changes to your saved favorites. You can create your Free Account Here
About the Author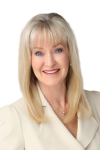 Meet Kw North Texas Realtor Jane Clark. Jane is the lead Real Estate Agent behind the Jane Clark Realty Group LLC. Jane is not only a licensed Realtor specializing in Residential Properties in North Texas; she is also a Keller Williams Certified Luxury Home Specialist. This training and her unique skillset, combined with 22 years of Practical Experience in the North Texas Real Estate market has made Jane a potent force in the Dallas North Texas Real Estate market.
Jane has won many awards in her long and prosperous Real Estate career. The hallmark of skill and competence in the local Real Estate market has been D magazine's coveted Best Realtor Award. Beginning in 2006 Jane has won that award every year. Jane is most proud of her status as a Top 5 Elite Regional Producer for Keller Williams three state regional franchise. Jane has been nominated as one of the Top 1000 Realtors in the United States by the Keller Williams National Organization. Living Magazine has selected Jane as both the Best North Texas Realtor and the Best Collin County Realtor. Prosper Living magazine nominated the Jane Clark Realty Group LLC as the Best Prosper Texas Realtor and the Best Fairview Texas Realtor. Texas monthly magazine named Jane Clark as a 5 star professional (2012-2018)
Jane won the Keller Williams North Texas, Top Producer of the Year (2010-2020), She was named one of the most successful Real Estate Agents in North Texas by Inside Collin County Business, (2002-2014). Jane won Keller Williams North Collin County Top Individual Outstanding Achievement in 2009-2018; Keller Williams North Collin County, Gold Outstanding Team Achievement in 2009 and Double Gold Outstanding Achievement 2010 – 2020. The Jane Clark Team was the top producing team in 2013-2020).
If you need an experienced professional Realtor with a reputation for Results in
McKinney Real Estate
Allen Texas Real Estate
Prosper Texas Real Estate
Fairview Texas Real Estate
The Jane Clark realty Group just might be the Best Real Estate Agent for you.
Kw North Texas Realtor Jane Clark is a top 5 elite Regional Producer. She was No. 4 out of 4000 agents. If you are looking for the Best North Texas Realtor ... Call her First
Article created by
Jane Clark
in the 
Featured Homes Category.
This email address is being protected from spambots. You need JavaScript enabled to view it.