Record Year for McKinney's Craig Ranch Real Estate Projects
Craig Ranch Realtors gather to celebrate record sales year
Some of The Best Craig Ranch Realtors from McKinney and Frisco Real Estate firms gathered at the Piazza on the Green to celebrate the tremendous growth of Craig Ramch and learn of the even more exciting things planned for 2016. Craig Ranch is a cornerstone development in McKinney's golden corridor offerring easy access to the same Rayburn tollway and it;s easy commute routes to Dallas, Plano. Frisco and the DFW airport, It has been poised on the cusp of the exciting North Dallas growth surge and has now begun to see the commercial and residential growth to support it's tremendous potential.
In 2015, we have seen record land sales and record activity in both residential and commercial development as well as the addition of many new parks and venues around Craig Ranch. From the completion of the beautiful new McKinney Corporate Center Craig Ranch on Sam Rayburn on Craig Ranch's southern border to new residential development on our northern property by Beazer Homes on Custer Road and Megatel Homes in Craig Ranch North, development activity can be found everywhere in between.
We've seen prestigious tenants such as Barclays and others move in as well as new garden office development along Custer Road in the Southern Hills Office Park. We're attracting major corporate tenants, small start-ups and professional services growing our daytime population.
Exciting new retail sites along Sam Rayburn including Sewell Audi, Movie House & Eatery, Holiday Inn Express and others restaurants are under contract and/or under development on the perimeter of Craig Ranch
The Marketplace at Craig Ranch, a grocery-anchored retail shopping center at the northeast corner of Custer and Stacy roads, is also underway.
New venues opened including the beautiful new Piazza on the Green to host weddings, corporate events, holiday celebrations or luncheons in elegant surroundings and looking over the TPC Craig Ranch golf course.
New landscaping and new parks including the long awaited dog park, Millie Cooper Park and Crossroads Park are offering beautiful new green spaces and water features and expanding our trail system.
Luxurious new apartments in Parkside and The Avenues opened and are fully occupied with more phases underway for Parkside and The Venues.
But by far, the biggest change around Craig Ranch is the nearly 1,700 home sites under development that will be delivered in the next two years.

Beazer Homes and Landon Homes opened their neighborhoods early in the year with two neighborhoods along Custer Road. Creekside and The Fairways are building out quickly!
17 Green has seen record activity with increased sales, new finished residences and new residents moving in.
Ashton Woods just opened beautiful new model homes in The Trails across from the wooded jogging trail near Cooper Fitness Center. Homes start from the upper $330s on 40 ft. home sites and from the $370s on 50 ft. home sites. Come by and check out the beautiful new model homes!
Spicewood is in the pre-sales phase with Darling Homes and David Weekley Homes currently preselling from offices in the Craig Ranch Information Center Building and construction is underway.
Southern Hills—This beautiful new neighborhood is anticipating delivery of 209 Phase I home sites in late December. A total of 450 homes will be built on Southern Hills' rolling topography overlooking the TPC Craig Ranch golf course offering spectacular views to new residents. There will be 40 ft., 50 ft. and 60 ft. home sites in the community which will have a series of parks, play areas and trails throughout the community. In fact, the trails will eventually connect to the six city trail system being developed in the region. Ashton Woods Homes will be building homes here and is anticipated to start construction in early 2016.
Other new residential neighborhoods and new builders are also in the works and will be announced soon.
Some of the great homes in Craig Ranch
Related Articles
Once you create a Free Account on our dedicated cloud server, you can easily save unlimited customized searches that run automatically each day and alert you to important changes affecting listings that match your search criteria. You can also create a special list of your favorite listings, share them with family members or friends, and get timely emails about changes to your saved favorites. You can create your Free Account Here
About the Author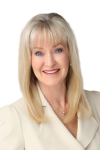 Meet Kw North Texas Realtor Jane Clark. Jane is the lead Real Estate Agent behind the Jane Clark Realty Group LLC. Jane is not only a licensed Realtor specializing in Residential Properties in North Texas; she is also a Keller Williams Certified Luxury Home Specialist. This training and her unique skillset, combined with 22 years of Practical Experience in the North Texas Real Estate market has made Jane a potent force in the Dallas North Texas Real Estate market.
Jane has won many awards in her long and prosperous Real Estate career. The hallmark of skill and competence in the local Real Estate market has been D magazine's coveted Best Realtor Award. Beginning in 2006 Jane has won that award every year. Jane is most proud of her status as a Top 5 Elite Regional Producer for Keller Williams three state regional franchise. Jane has been nominated as one of the Top 1000 Realtors in the United States by the Keller Williams National Organization. Living Magazine has selected Jane as both the Best North Texas Realtor and the Best Collin County Realtor. Prosper Living magazine nominated the Jane Clark Realty Group LLC as the Best Prosper Texas Realtor and the Best Fairview Texas Realtor. Texas monthly magazine named Jane Clark as a 5 star professional (2012-2018)
Jane won the Keller Williams North Texas, Top Producer of the Year (2010-2020), She was named one of the most successful Real Estate Agents in North Texas by Inside Collin County Business, (2002-2014). Jane won Keller Williams North Collin County Top Individual Outstanding Achievement in 2009-2018; Keller Williams North Collin County, Gold Outstanding Team Achievement in 2009 and Double Gold Outstanding Achievement 2010 – 2020. The Jane Clark Team was the top producing team in 2013-2020).
If you need an experienced professional Realtor with a reputation for Results in
McKinney Real Estate
Allen Texas Real Estate
Prosper Texas Real Estate
Fairview Texas Real Estate
The Jane Clark realty Group just might be the Best Real Estate Agent for you.
Kw North Texas Realtor Jane Clark is a top 5 elite Regional Producer. She was No. 4 out of 4000 agents. If you are looking for the Best North Texas Realtor ... Call her First
Article created by
Jane Clark
in the 
Featured Homes Category.
This email address is being protected from spambots. You need JavaScript enabled to view it.