Another Great Year to Buy or Sell a Collin County Home
Great Time for Collin County Real Estate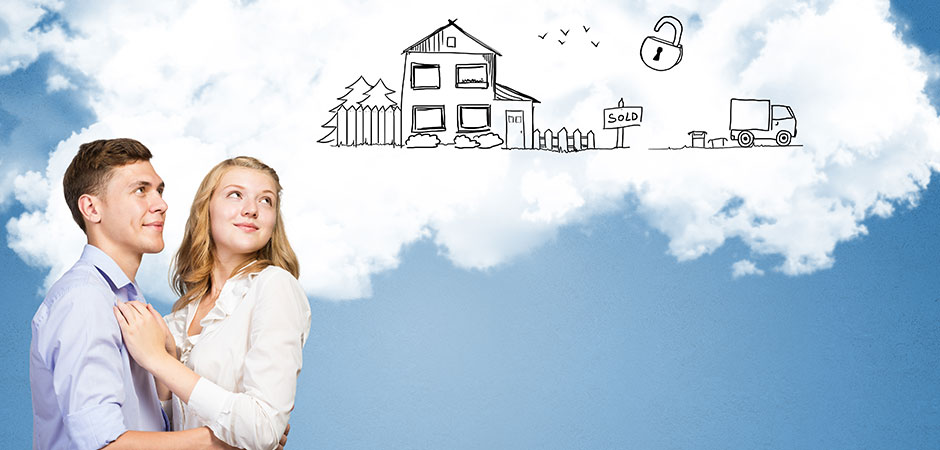 Interested in selling or buying a home in Collin County in 2016? You should be. According to the chief economist for the Real Estate Center at Texas A&M University, 2016 will be a great time to buy or sell a home in the area.
The Texas economy is stronger than ever, and there is no sign of this changing. And, cities like McKinney, Prosper, Frisco, Allen, Fairview and Plano are among the strongest, With big name companies moving into the area and new housing construction underway, 2016 will be yet another important year for the real estate market. According to a year-end report, home prices in the Dallas-Fort Worth area rose by 9.5% in 2015, which is significantly higher than the rest of the country. While there has been some debate in the past as to whether or not this will continue into 2016, the stunning growth of the McKinney, Frisco, Prosper corridor in 2016 is now a settled fact.
Did you know? Jane Clark is a KW North Texas certified Luxury Home Specialist. Jane understands the special needs of the Luxury Home Market
In addition to a booming economy and stunning communities popping up all over the cities of north Collin County, low interest rates are making it a particularly appealing time to buy a home here in North Texas. Perhaps the only challenge that potential home buyers may run into is a lack of inventory. Homes are spending a remarkably short amount of time on the market and the inventory of available homes isn't huge. On the plus side, new construction is booming and should alleviate the inventory issues..
What To Expect
If you are thinking about buying a home in the coming year, it will be important to act quickly. Because inventory is relatively low and the housing market in North Texas is so hot, home buyers are encouraged to act quickly once they find a home they like. This is, however, great news for those looking to sell in 2016. Unlike in other parts of the country, North Texas homeowners will have no problem selling their home fast, and for the price they want.
Jane Clark is the Gold Standard in North Texas Real Estate.
Jane was the top KW North Texas Listing Agent for 2015 and, she has been nominated by Keller Williams as one of the Top 1000 Realtors in the US.
According to the same report from Texas A&M University, the median price for a home in Texas in January of this year was $201,900, which is up $8,200 from December 2015 and up $9,900 from one year ago. Over the past four years, North Texas has seen an impressive surge in the housing market, causing developers to scramble to keep up. That being said, it seems details on new communities and developments are being released on a frequent basis. In fact, we recently were informed of a 22-acre mixed-use development that will include office, retail, and apartments that will be located directly adjacent to the Toyota Stadium in Frisco.
You Need a Jane Clark Realtor in your corner
Whether you are thinking about buying or selling in 2016, it is of the utmost importance that you have a knowledgeable agent by your side. Industry experts indicate that having the right agent on your team could make all the difference in the world when it comes to selling your home quickly or finding the home of your dreams in the area. This is especially true for those looking to buy, as market knowledge and information on the day-to-day happenings will play a bigger role than ever for potential homeowners. Over the last year, we have witnessed a trend of properties being grabbed up as soon as they come up for sale. In some cases, multiple offers are made on the same day the house hits the market. That is why I urge anyone serious about getting the home they want to use the services of one of my outstanding Buyer Agent Specialists here at the Jane Clark Realty Group. Not only do we have an incredible team of Realtors that will work together to ensure your needs are met, but we have been a staple in the Collin County Real Estate community for over 16 years. I raised a family here and with sixteen years of successful experience as a full Time Realtor, we have knowledge and experience to get you to a successful real estate transaction. To learn more about the housing market in North Texas or to schedule a meeting with one of our agents, please do not hesitate to contact The Jane Clark Realty Group today.
Related Articles
Search module

Once you create a Free Account on our dedicated cloud server, you can easily save unlimited customized searches that run automatically each day and alert you to important changes affecting listings that match your search criteria. You can also create a special list of your favorite listings, share them with family members or friends, and get timely emails about changes to your saved favorites. You can create your Free Account Here
About the Author

Jane Clark has been a fixture in McKinney Real Estate for 15 years. She has had some spectacular accomplishments over her long and productive career. Jane is most proud of the fact that she received national recognition as a top 5 elite producer in her five state region. In fact she was number 4 out of over 4000 agents. KW McKinney Realtor Jane Clark is well known because of her avid pursuit of excellence in customer relations. However it belies the fact that she is a popular Allen TX Realtor as well. Jane Clark is a perennial winner of D Magazines Best Realtor award and she has been named in McKinney Living Magazines BEST McKinney Realtor poll as well. Here are a few of her other accomplishments. Keller Williams Top Producer of the Year (2001-2012), Named one of the most Successful Real Estate Agents by Inside Collin County Business, 2002-2012) ;member of Agent Leadership Council; Keller Williams North Collin County Top Individual Outstanding Achievement in 2009-2012; Keller Williams North Collin County, Gold Outstanding Team Achievement in 2009 and Double Gold Outstanding Achievement 2010 - 2012. If You have a house for sale in McKinney or you are looking for an Allen TX Home for sale. You ought to be talking with Jane. I think you will find that KW McKinney Realtor Jane Clark is the right Real Estate Agent for you!
CBS Marketwatch and Yahoo Finance called Jane Clark
Top 5 Elite Producer
for Keller Williams
CBS Market watch - On the Best Qualities of McKinney Realtor Shannon Patterson
To learn more about the Jane Clark Realty Group You can connect with Jane Clark at Google+
This email address is being protected from spambots. You need JavaScript enabled to view it.