Winter is Coming... 5 Reasons to Sell Now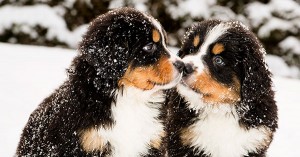 People across the country are beginning to think about what their life will look like next year. It happens every fall; we ponder whether we should relocate to a different part of the country to find better year-round weather, or perhaps move across the state for better job opportunities. Homeowners in this situation must consider whether they should sell their house now or wait.
If you are one of these potential sellers, here are five important reasons to sell now instead of in the dead of winter.
1. Demand Is Strong
The latest Realtors' Confidence Index from the National Association of Realtors (NAR) shows that buyer demand remains very strong throughout the vast majority of the country. These buyers are ready, willing and able to purchase… and are in the market right now!

Take advantage of the buyer activity currently in the market.
2. There Is Less Competition Now
According to NAR's latest Existing Home Sales Report, the supply of homes for sale is still under the 6-month supply that is needed for a normal housing market (which is 4.5-months).
This means, in most areas, there are not enough homes for sale to satisfy the number of buyers in that market. This is good news for home prices. However, additional inventory is about to come to market.
There is a pent-up desire for many homeowners to move, as they were unable to sell over the last few years because of a negative equity situation. Homeowners are now seeing a return to positive equity as real estate values have increased over the last two years. Many of these homes will be coming to the market soon.
Also, as builders regain confidence in the market, new construction of single-family homes is projected to continue to increase, reaching historic levels in 2017. Last month's new home sales numbers show that many buyers who have not been able to find their dream homes within the existing inventory have turned to new construction to fulfill their needs.
The choices buyers have will continue to increase. Don't wait until all this other inventory of homes comes to market before you sell.
3. The Process Will Be Quicker
Fannie Mae announced that they anticipate an acceleration in home sales that will surpass 2007's pace. As the market heats up, banks will be inundated with loan inquiries causing closing timelines to lengthen. Selling now will make the process quicker & simpler.
4. There Will Never Be a Better Time to Move Up
If you are moving up to a larger, more expensive home, consider doing it now. Prices are projected to appreciate by 5.2% over the next year, according to CoreLogic. If you are moving to a higher-priced home, it will wind up costing you more in raw dollars (both in down payment and mortgage payment) if you wait.
According to Freddie Mac's latest report, you can also lock-in your 30-year housing expense with an interest rate around 3.57% right now. Interest rates are projected to increase moderately over the next 12 months. Even a small increase in rate will have a big impact on your housing cost.
5. It's Time to Move On with Your Life
Look at the reason you decided to sell in the first place and determine whether it is worth waiting. Is money more important than being with family? Is money more important than your health? Is money more important than having the freedom to go on with your life the way you think you should?

Only you know the answers to the questions above. You have the power to take control of the situation by putting your home on the market. Perhaps the time has come for you and your family to move on and start living the life you desire.

That is what is truly important.
Related Articles
Search module

Once you create a Free Account on our dedicated cloud server, you can easily save unlimited customized searches that run automatically each day and alert you to important changes affecting listings that match your search criteria. You can also create a special list of your favorite listings, share them with family members or friends, and get timely emails about changes to your saved favorites. You can create your Free Account Here
About the Author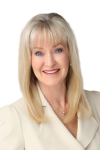 Meet Kw North Texas Realtor Jane Clark. Jane is the lead Real Estate Agent behind the Jane Clark Realty Group LLC. Jane is not only a licensed Realtor specializing in Residential Properties in North Texas; she is also a Keller Williams Certified Luxury Home Specialist. This training and her unique skillset, combined with 22 years of Practical Experience in the North Texas Real Estate market has made Jane a potent force in the Dallas North Texas Real Estate market.
Jane has won many awards in her long and prosperous Real Estate career. The hallmark of skill and competence in the local Real Estate market has been D magazine's coveted Best Realtor Award. Beginning in 2006 Jane has won that award every year. Jane is most proud of her status as a Top 5 Elite Regional Producer for Keller Williams three state regional franchise. Jane has been nominated as one of the Top 1000 Realtors in the United States by the Keller Williams National Organization. Living Magazine has selected Jane as both the Best North Texas Realtor and the Best Collin County Realtor. Prosper Living magazine nominated the Jane Clark Realty Group LLC as the Best Prosper Texas Realtor and the Best Fairview Texas Realtor. Texas monthly magazine named Jane Clark as a 5 star professional (2012-2018)
Jane won the Keller Williams North Texas, Top Producer of the Year (2010-2020), She was named one of the most successful Real Estate Agents in North Texas by Inside Collin County Business, (2002-2014). Jane won Keller Williams North Collin County Top Individual Outstanding Achievement in 2009-2018; Keller Williams North Collin County, Gold Outstanding Team Achievement in 2009 and Double Gold Outstanding Achievement 2010 – 2020. The Jane Clark Team was the top producing team in 2013-2020).
If you need an experienced professional Realtor with a reputation for Results in
McKinney Real Estate
Allen Texas Real Estate
Prosper Texas Real Estate
Fairview Texas Real Estate
The Jane Clark realty Group just might be the Best Real Estate Agent for you.
Kw North Texas Realtor Jane Clark is a top 5 elite Regional Producer. She was No. 4 out of 4000 agents. If you are looking for the Best North Texas Realtor ... Call her First
Article created by
Jane Clark
in the 
Featured Homes Category.
This email address is being protected from spambots. You need JavaScript enabled to view it.