Why Prosper Tx Real Estate is Prospering
Jane Clark
Neighborhood

As the DFW metroplex continues it's expansion northward, Prosper Texas is inline to become the the beneficiary of the explosive growth just south of it. Conveniently accesable via the Dallas north Tollway and well situated just north of Frisco and Mckinny, Prosper has become a mecca for some of the finest custom homebuilders in the metroplex.
About Prosper
For most of it's history, Prosper was a small rural town on Preston Road (SH 289) in North Texas about 6 mi (9.7 km) north of Frisco, but in recent years it has experienced a surge in real estate values and in influx of some of the state's finest custom builders. In short, Prosper has prospered. Prosper maintains a spacious country feel, while developing into an upscale affluent suburb, with rolling terrain, many trees and large single-family-home lots. Prosper is growing rapidly in terms of new home building (single-family houses in the $300,000 to $4,000,000 + range). In addition to a longtime retail filling station, in 2004 Prosper saw its second and third retail establishments arrive: a Sonic restaurant, and an Exxon "On the Run" station. Since 2004, Prosper has added a Palios, CVS, Ernestos, Subway and many other establishments. In 2014, Expansion was announced for The Prosper Town Center. The Gates of Prosper is a luxury $500-million-dollar upscale retail development set to start construction in 2014. Prosper is clearly attracting a great deal of attention for its growth and ongoing commitment to preserving the quality of life in prosper.
Many Prosper residents are professionals who commute to McKinney, Frisco, Plano, Dallas and neighboring communities.
Jane Clark is a long time resident of North Texas and is intimately familiar with all aspects of North Texas Real Estate. As a Certified Luxury Home Specialist with hands on North Texas Real Estate experience, Jane and her team have earned their reputation as the Best North Texas Realtors.
Prosper was named in the D Magazine2010 Best Suburbs List as the 5th Best Suburb in the Dallas Metropolitan Area
Prosper High Schoolcost $113.5 million to build and is 590,000-square-feet facility, complete with a medical tech lab, a restaurant-worthy kitchen, a greenhouse, a broadcast studio and an indoor football practice facility.
Prosper is home to numerous full-service equestrian farms.
Prosper prides itself on a strong sense of community. The Town of Prosper greatly promotes resident input when it comes to planning and zoning. There have been several community surveys and town meetings held throughout the years with hundreds of residents participating and attending. In 2012,Prosper residents built their own community playground. Windmill playground was built with one hundred percent locally-raised funds and volunteer hours.
The Town of Prosper holds an annual Christmas festival and fourth of July event. Each May, Prosper Founders Fest celebrates the history, people and arts. The event combines the Prosper Fire Department's IBCA-sanctioned Barbecue Cook-off, a 5K race through the Prosper area, an art show and music festival and a Sunday Family Fellowship. The Sunday event is unique in that 80% of Prosper families attend local churches. The Family Fellowship is a once-a-year opportunity for the Prosper community   to celebrate together with music, kite-flying and picnics.
Some of the Beautiful Homes You will find In Prosper
Some Typical Homes currently available



Download Whitely-Place-Map.jpg
Related Searches for your convenience.
Once you create a Free Account on our dedicated cloud server, you can easily save unlimited customized searches that run automatically each day and alert you to important changes affecting listings that match your search criteria. You can also create a special list of your favorite listings, share them with family members or friends, and get timely emails about changes to your saved favorites. You can create your Free Account Here
Related Articles
Amberwood Farms in Prosper Texas
Artesia in Prosper Texas
Deer Run in Prosper Texas
Frontier Park Prosper Texas Amenity
Gentle Creek In Prosper Tx
Lakes of LaCima Prosper Tx
Light Farms in the Prosper Texas ISD
Preston Meadow in Prosper Texas
Quail Lakes Prosper Texas
Saddle Creek in Prosper Texas
Twelve Oaks in Prosper Texas
Whispering Farms in Prosper Texas
Whitley Place Prosper Texas
Willow Ridge in Prosper Texas
Windsong Ranch in Prosper Texas
Some Featured Collin County Listings
3211 Amberwood Ln, Amberwood Farms, Prosper
313 Palomino Ln, Carter Ranch, Celina
203 Seis Lagos Trail, Seis Lagos,Wylie
1016 Albatross Ln, Paloma Creek, Aubrey
Prosper Texas - A Real Estate Gem in the Making
Finding the Best North Texas Realtor
About the Author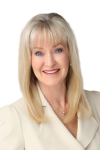 Meet Kw North Texas Realtor Jane Clark. Jane is the lead Real Estate Agent behind the Jane Clark Realty Group LLC. Jane is not only a licensed Realtor specializing in Residential Properties in North Texas; she is also a Keller Williams Certified Luxury Home Specialist. This training and her unique skillset, combined with 22 years of Practical Experience in the North Texas Real Estate market has made Jane a potent force in the Dallas North Texas Real Estate market.
Jane has won many awards in her long and prosperous Real Estate career. The hallmark of skill and competence in the local Real Estate market has been D magazine's coveted Best Realtor Award. Beginning in 2006 Jane has won that award every year. Jane is most proud of her status as a Top 5 Elite Regional Producer for Keller Williams three state regional franchise. Jane has been nominated as one of the Top 1000 Realtors in the United States by the Keller Williams National Organization. Living Magazine has selected Jane as both the Best North Texas Realtor and the Best Collin County Realtor. Prosper Living magazine nominated the Jane Clark Realty Group LLC as the Best Prosper Texas Realtor and the Best Fairview Texas Realtor. Texas monthly magazine named Jane Clark as a 5 star professional (2012-2018)
Jane won the Keller Williams North Texas, Top Producer of the Year (2010-2020), She was named one of the most successful Real Estate Agents in North Texas by Inside Collin County Business, (2002-2014). Jane won Keller Williams North Collin County Top Individual Outstanding Achievement in 2009-2018; Keller Williams North Collin County, Gold Outstanding Team Achievement in 2009 and Double Gold Outstanding Achievement 2010 – 2020. The Jane Clark Team was the top producing team in 2013-2020).
If you need an experienced professional Realtor with a reputation for Results in
McKinney Real Estate
Allen Texas Real Estate
Prosper Texas Real Estate
Fairview Texas Real Estate
The Jane Clark realty Group just might be the Best Real Estate Agent for you.
Kw North Texas Realtor Jane Clark is a top 5 elite Regional Producer. She was No. 4 out of 4000 agents. If you are looking for the Best North Texas Realtor ... Call her First
Article created by
Jane Clark
in the 
Featured Homes Category.
This email address is being protected from spambots. You need JavaScript enabled to view it.