Frisco Texas Realtor Jane Clark and the Best in Frisco Real Estate
Jane Clark
Neighborhood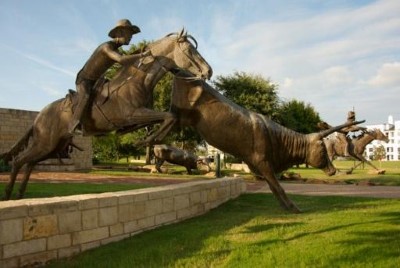 Frisco Texas has grown rapidly in the past decade due to its location, quality lifestyle and numerous corporate relocations. As a result, many of the Frisco residents are transplants from various areas across the country. With some of the best Frisco Real Estate listed at affordable prices, Frisco Texas has been one of the top choices of many who may plan to relocate to the Dallas metroplex.
Frisco is located 25 miles north of Dallas and approximately a 30 minute drive from the DFW airport. It is conveniently located along major freeways such as the Dallas Tollway and the Sam Rayburn expressway with easy access to the Central Expressway.
Location
Location is perhaps The most important word in real estate. Frisco's proximity to Dallas has much to offer yet it far away from the "big city". Along Preston Road, you can find the restaurant haven for food enthusiasts. From fast food such as Steak and Bake, McDonald's, Chik-fil-a, Burger King, Whataburger, Einstein Brothers, Taco Bell, Taco Bueno and Cici's Pizza Buffet to restaurant chains such as Red Lobster, Olive Garden, Panda Express, California Kitchen Pizza, Cheesecake Factory, Dave & Buster's, Fuddruckers and Chipotle to local Frisco restaurants such as Randy's Steakhouse, Manny's Tex-Mex Grill, Best Thai, Asiana Bistro, Jin-Beh sushi, Fadi's Mediterranean Grill, Babe's Chicken and Randy White's BBQ. Hungry yet?
Frisco has been fortunate as it has had an opportunity to properly plan for the explosive growth it has seen. The majority of the expansion occurred within the past decade, Where it could be planned and regulated by knowledgeable city officials. Most of Frisco Texas commercial/ retail centers follow a central theme and share a commonality of design. Architectural spaces are comfortable well lighted and offer access to a wide variety of merchants, services, and recreation. Buildings and city streets are very well-maintained and clean. Neighborhoods are planned developments with adequate funding and planning for exterior community landscaping. The city maintains the medians and public areas with hardy native Texas plants as part of its environmental green-scape plan
Stonebriar
Stonebriar Shopping Mall is the largest mall in North Texas. It is the jewel in Frisco's retail crown. Some have called it a tourist attraction on to itself. It really has a great deal to offer. The anchor tenants are Dillard's, Macy's, Nordstrom, JCPenney's and Sear's. The AMC 24 Theater occupies the third level of the mall. In between you will find just about anything you need. You will find specialty stores such as Hobby Lobby, Petsmart, JoAnn's, Lowes, Sherwin Williams Paint, and many many others. Frisco also houses Sam Moon's - a costume jewelry and handbag store for the ladies. It is almost like Thanksgiving shopping every Saturday. Frisco has 2 Super-Target stores. One of the Super Target's is the highest grossing store in Texas (Preston and SH 121). Frisco has a Super-Walmart in West Frisco at the border of Frisco and Little Elm. Another Super-Walmart serves Frisco and Plano residents and is located along SH 121. There are five Lowes and Home Depot home improvement stores within driving distances from Frisco. While Some areas of Frisco are decidedly country, In town shopping and conveniences are well located nearby..
Employment
Employment
Employment factors have been a major driving force behind Frisco's explosive growth. While Frisco now has its own share of major corporate residents, its growth began as a result of corporate relocations in neighboring Plano. Plano Texas, just south of Frisco is home to many large corporations such as Frito-Lay, Pepsi Bottling, Electronic Data System (EDS), Perot Systems, Fujitsu, Erickson, Bank of America formerly known as Countrywide, Computer Associates and McAfee. T-Mobile, IKEA, NBC Telemundo 29 are a few of the major corporations that have now relocated to Frisco. Hence, many professionals choose to live around the Plano, Frisco, McKinney and Allen areas. It is a major reason why the McKinney-Frisco-Allen Corridor always appears in CNN Money's review of the "Best Places to Live". The Jane Clark Realty Group LLC has been active in all three areas for 15 years now and can help you find the best location for your family.
Interesting Frisco Articles

Some Typical Homes currently available


Related Searches for your convenience.
Frisco Price Search
Frisco Tx - Realtor Price Search
Once you create a Free Account on our dedicated cloud server, you can easily save unlimited customized searches that run automatically each day and alert you to important changes affecting listings that match your search criteria. You can also create a special list of your favorite listings, share them with family members or friends, and get timely emails about changes to your saved favorites. You can create your Free Account Here
Related Articles
Oakmont in Frisco Texas
Phillips Creek Ranch in Frisco Texas
Some Featured Collin County Listings
3815 Guinn Gate Dr, Park Place Estates, Frisco
10817 Silver Dollar Dr, The Trails, Frisco
Prosper Texas - A Real Estate Gem in the Making
Finding the Best North Texas Realtor
About the Author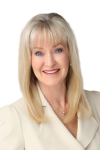 Meet Kw North Texas Realtor Jane Clark. Jane is the lead Real Estate Agent behind the Jane Clark Realty Group LLC. Jane is not only a licensed Realtor specializing in Residential Properties in North Texas; she is also a Keller Williams Certified Luxury Home Specialist. This training and her unique skillset, combined with 22 years of Practical Experience in the North Texas Real Estate market has made Jane a potent force in the Dallas North Texas Real Estate market.
Jane has won many awards in her long and prosperous Real Estate career. The hallmark of skill and competence in the local Real Estate market has been D magazine's coveted Best Realtor Award. Beginning in 2006 Jane has won that award every year. Jane is most proud of her status as a Top 5 Elite Regional Producer for Keller Williams three state regional franchise. Jane has been nominated as one of the Top 1000 Realtors in the United States by the Keller Williams National Organization. Living Magazine has selected Jane as both the Best North Texas Realtor and the Best Collin County Realtor. Prosper Living magazine nominated the Jane Clark Realty Group LLC as the Best Prosper Texas Realtor and the Best Fairview Texas Realtor. Texas monthly magazine named Jane Clark as a 5 star professional (2012-2018)
Jane won the Keller Williams North Texas, Top Producer of the Year (2010-2020), She was named one of the most successful Real Estate Agents in North Texas by Inside Collin County Business, (2002-2014). Jane won Keller Williams North Collin County Top Individual Outstanding Achievement in 2009-2018; Keller Williams North Collin County, Gold Outstanding Team Achievement in 2009 and Double Gold Outstanding Achievement 2010 – 2020. The Jane Clark Team was the top producing team in 2013-2020).
If you need an experienced professional Realtor with a reputation for Results in
McKinney Real Estate
Allen Texas Real Estate
Prosper Texas Real Estate
Fairview Texas Real Estate
The Jane Clark realty Group just might be the Best Real Estate Agent for you.
Kw North Texas Realtor Jane Clark is a top 5 elite Regional Producer. She was No. 4 out of 4000 agents. If you are looking for the Best North Texas Realtor ... Call her First
Article created by
Jane Clark
in the 
Featured Homes Category.
This email address is being protected from spambots. You need JavaScript enabled to view it.