Understanding Buyer Agent Certification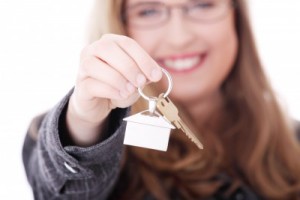 Buying a home may be the largest and most complex financial transaction you ever undertake. If you're ready to buy a home, wouldn't you prefer to work with the most qualified real estate professional you can find? An Accredited Buyer's Representative stands out in the crowd. If your REALTOR® holds the ABR® designation, you can trust that they have the extra edge when it comes to KNOWLEDGE AND EXPERIENCE.
The ABR® designation is only awarded to licensed real estate professionals who complete specialized training that gives them the edge in understanding a buyer's perspective and protecting and promoting their buyer-clients' interests. Before earning the ABR® designation, buyer's reps must also demonstrate proven experience in representing buyers. Further, they are committed to maintaining their professional edge by staying current on the latest issues and trends in buyer representation.
When you work with an ABR®, you'll be served, not sold. Your interests become their interests. They'll make your home buying experience go as smoothly and successfully as possible. You can expect your ABR® to:
• Understand your specific needs and wants, and locate appropriate properties
• Assist you in determining how much you can afford (pre-qualify your mortgage)
• Preview and/or accompany you in viewing properties • Advise you in formulating your offer
• Help you develop your negotiating strategy
• Provide a list of qualified vendors (inspectors, attorneys, lenders, etc.) for other services you may need
• Keep track of every detail throughout the transaction—to closing and beyond
Jane Clark is a long time resident of North Texas and is intimately familiar with all aspects of North Texas Real Estate. As a Certified Luxury Home Specialist with hands on North Texas Real Estate experience, Jane and her team have earned their reputation as the Best North Texas Realtors.
Not all buyer's representatives are equal. Only a buyer's rep who has earned the Accredited Buyer's Representative designation has made the extra effort to raise the bar, with additional training and experience. If you work with an ABR®, you can feel confident that you'll receive the highest level of buyer-representation services. The ABR® designation is awarded by the Real Estate Buyer's Agent Council (REBAC), a wholly-owned subsidiary of the National Association of REALTORS® (NAR)
Related Articles
Search module
Stonebridge Price Search
Stonebridge Ranch - Realtor Price Search
Once you create a Free Account on our dedicated cloud server, you can easily save unlimited customized searches that run automatically each day and alert you to important changes affecting listings that match your search criteria. You can also create a special list of your favorite listings, share them with family members or friends, and get timely emails about changes to your saved favorites. You can create your Free Account Here
About the Author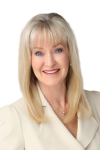 Meet Kw North Texas Realtor Jane Clark. Jane is the lead Real Estate Agent behind the Jane Clark Realty Group LLC. Jane is not only a licensed Realtor specializing in Residential Properties in North Texas; she is also a Keller Williams Certified Luxury Home Specialist. This training and her unique skillset, combined with 22 years of Practical Experience in the North Texas Real Estate market has made Jane a potent force in the Dallas North Texas Real Estate market.
Jane has won many awards in her long and prosperous Real Estate career. The hallmark of skill and competence in the local Real Estate market has been D magazine's coveted Best Realtor Award. Beginning in 2006 Jane has won that award every year. Jane is most proud of her status as a Top 5 Elite Regional Producer for Keller Williams three state regional franchise. Jane has been nominated as one of the Top 1000 Realtors in the United States by the Keller Williams National Organization. Living Magazine has selected Jane as both the Best North Texas Realtor and the Best Collin County Realtor. Prosper Living magazine nominated the Jane Clark Realty Group LLC as the Best Prosper Texas Realtor and the Best Fairview Texas Realtor. Texas monthly magazine named Jane Clark as a 5 star professional (2012-2018)
Jane won the Keller Williams North Texas, Top Producer of the Year (2010-2020), She was named one of the most successful Real Estate Agents in North Texas by Inside Collin County Business, (2002-2014). Jane won Keller Williams North Collin County Top Individual Outstanding Achievement in 2009-2018; Keller Williams North Collin County, Gold Outstanding Team Achievement in 2009 and Double Gold Outstanding Achievement 2010 – 2020. The Jane Clark Team was the top producing team in 2013-2020).
If you need an experienced professional Realtor with a reputation for Results in
McKinney Real Estate
Allen Texas Real Estate
Prosper Texas Real Estate
Fairview Texas Real Estate
The Jane Clark realty Group just might be the Best Real Estate Agent for you.
Kw North Texas Realtor Jane Clark is a top 5 elite Regional Producer. She was No. 4 out of 4000 agents. If you are looking for the Best North Texas Realtor ... Call her First
Article created by
Jane Clark
in the 
Featured Homes Category.
This email address is being protected from spambots. You need JavaScript enabled to view it.