Allen Texas Real Estate - Proud History - Great Future
Jane Clark
Neighborhood

Allen Texas anchors the golden corridor that follows I-75 northward out of the Dallas Fort Worth metro-plex. Like its northern neighbor McKinney, It often finds itself on those ubiquitous top something or other lists that seem to follow those exceptional places where homeownership, family values, and quality living go hand in hand.

It's because that is what Allen Tx Real Estate is all about. From a deep sense of it's own past in wild, wild west to some of the finest master planned communities in the nation you and your family will find something to love about Allen Texas Real Estate.

 
About Allen
Allen Tx is more than just a little slice of Texas history. It's heritage dates back to the late 1700's when the region was inhabited by Caddo and Comanche Indian tribes. European immigrants began arriving in the 1840s,giving rise to the kind of Cowboy and Indian stories which make up the wild west. The tribes eventually migrated west. A historic marker commemorating one of the final conflicts between settlers and native tribes is located along State Highway 5 and Rowlett Creek near the existing railroad. Allen Is rich in the history of old west. The Settlers, in search of free land, arrived by traveling the Texas Road and the Central National Road constructed by the Republic of Texas. A stage line ran from Bonham through McKinney to Allen and Plano, crossing Rowlett Creek where SH 5 is located now. Allen was actually a part of the Peter's Colony Land Grant to the Texas Emigration & Land Company. The original land patents are still on file in Austin

Here is an interesting bit of History, The first train robbery in Texas took place in Allen on February 22, 1878, when Sam Bass and his gang stopped and robbed the train in broad daylight. The original township of Allen was laid out in 1872 and constructed as a railroad depot according to the Houston and Texas Central Railroad (H&TC). In 1918, the H&TC built a combination freight/passenger depot in the Allen Central Business District. The Allen Heritage Center and Museum replicates that original depot. It is the home of the Allen Heritage Guild whose mission is to ensure tomorrow's heritage by recording past and current milestones for the city. One of Allen's most recognizable landmarks, the Old Stone Dam, is to one of the only remaining stone dams in the United States. It was used as a water station for the H&TC railway. The remaining site includes the stone dam, a foundation for a pump house and a foundation for a water tower which is designated by the Texas Historical Commission as a State Archaeological Landmark. The City of Allen incorporated in 1953. It has experienced many growth spurts over the last 60 years and it is now home to about 86,000 people

Some Typical Homes currently available


Related Searches for your convenience.
Once you create a Free Account on our dedicated cloud server, you can easily save unlimited customized searches that run automatically each day and alert you to important changes affecting listings that match your search criteria. You can also create a special list of your favorite listings, share them with family members or friends, and get timely emails about changes to your saved favorites. You can create your Free Account Here
Related Articles
Allen Texas Twin Creeks
Starcreek in Allen Texas
Some Featured Collin County Listings
206 Strain Lane, Cimarron, Lucas
902 Crestmoor Drive, StarCreek, Allen
1988 Verde Ct, Waterford Parks, Allen
919 Colorado Drive, Waterford Trails, Allen
1507 Terlingua Ct, Twin Creeks, Allen
1512 Croston Drive, Briarmeade, Plano,
2701 Tulip Drive, Spring Park North, Richardson
1712 Seminary Drive, Plano
1321 Shelborn Drive, Silhouette, Allen
4677 County Rd 446, Lavon Shores, Princeton
About the Author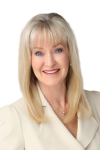 Meet Kw North Texas Realtor Jane Clark. Jane is the lead Real Estate Agent behind the Jane Clark Realty Group LLC. Jane is not only a licensed Realtor specializing in Residential Properties in North Texas; she is also a Keller Williams Certified Luxury Home Specialist. This training and her unique skillset, combined with 22 years of Practical Experience in the North Texas Real Estate market has made Jane a potent force in the Dallas North Texas Real Estate market.
Jane has won many awards in her long and prosperous Real Estate career. The hallmark of skill and competence in the local Real Estate market has been D magazine's coveted Best Realtor Award. Beginning in 2006 Jane has won that award every year. Jane is most proud of her status as a Top 5 Elite Regional Producer for Keller Williams three state regional franchise. Jane has been nominated as one of the Top 1000 Realtors in the United States by the Keller Williams National Organization. Living Magazine has selected Jane as both the Best North Texas Realtor and the Best Collin County Realtor. Prosper Living magazine nominated the Jane Clark Realty Group LLC as the Best Prosper Texas Realtor and the Best Fairview Texas Realtor. Texas monthly magazine named Jane Clark as a 5 star professional (2012-2018)
Jane won the Keller Williams North Texas, Top Producer of the Year (2010-2020), She was named one of the most successful Real Estate Agents in North Texas by Inside Collin County Business, (2002-2014). Jane won Keller Williams North Collin County Top Individual Outstanding Achievement in 2009-2018; Keller Williams North Collin County, Gold Outstanding Team Achievement in 2009 and Double Gold Outstanding Achievement 2010 – 2020. The Jane Clark Team was the top producing team in 2013-2020).
If you need an experienced professional Realtor with a reputation for Results in
McKinney Real Estate
Allen Texas Real Estate
Prosper Texas Real Estate
Fairview Texas Real Estate
The Jane Clark realty Group just might be the Best Real Estate Agent for you.
Kw North Texas Realtor Jane Clark is a top 5 elite Regional Producer. She was No. 4 out of 4000 agents. If you are looking for the Best North Texas Realtor ... Call her First
Article created by
Jane Clark
in the 
Featured Homes Category.
This email address is being protected from spambots. You need JavaScript enabled to view it.