See the Collin County MLS in Real Time on my Exclusive Home Locator
Jane's Exclusive Listing Finder.

Do you want to Browse the available listings in a particular City, Community or neighborhood?

Using my interactive map tool is quick and easy!
Move the Map over the area you are interested in
Hit the refresh button and watch it populate!
Click the house icon and see the listing



Buying your new home through Jane Clark Realty can pull thousands of dollars back to your side of the negotiating table. You may think that buying without an agent will save you money. In truth you are leaving thousands of dollars on the closing room table and missing the services of a skilled, experienced and knowledable negotiator. Even better , our costs add nothing to the price of your new home, Call Jane Clark @ 214-802-4680 and put her to work for you.





What is the most important factor you consider in finding your new home?

Location, Location, Location! … That's why I added my wonderful new and exclusive "Listing Finder Tool" to my website. You see, like most of you, I am a very visual person and I know Collin County like the back of my hand. As an experienced full time Realtor, it has always seemed odd to me to take a spreadsheet full of search results and then run off to a map so I could "see" where they (actually) were. It seemed rather flat and 2 dimensional to me. Then a few weeks ago, a programmer friend of mine was telling me about some advanced mapping tools he was using to geo-locate livestock for ranchers. He showed me a satellite map of some ranch land…. Zoomed in on a patch of trees … pressed a button that said "locate" … and instantly little flags dropped on the map. Instantly I saw how my dream 3D, highly visual "listing finder" should work!

And now, You can Too! After a bit of software wrangling we are happy to announce that it is live on the JaneClarkHomes website.

Here is how it works. Imagine that the Map on the top of the page as a zoom lens from a high altitude drone… Position it over the area you are interested in; click the REFRESH button; and watch the pins drop. Want to narrow the search criteria? There is a drop down for that! Want to look somewhere else? Move the map.. wash.. rinse.. repeat! Simple as that!

If you hover over the pins, a bubble appears with the listing picture and some basic information. Click the bubble and a listing detail page, complete with Walkscore map, detailed school district information and all the little extras The Jane Clark Realty Group is famous for is on your screen.

Have Fun, Enjoy, Courtesy of the Jane Clark Realty Group. When you are ready to see some great Collin County homes or list your Collin County home for sale, call Jane Clark at 214-802-4680. You'll be glad you did.

Some Typical Homes currently available


Related Searches for your convenience.
Once you create a Free Account on our dedicated cloud server, you can easily save unlimited customized searches that run automatically each day and alert you to important changes affecting listings that match your search criteria. You can also create a special list of your favorite listings, share them with family members or friends, and get timely emails about changes to your saved favorites. You can create your Free Account Here
Related Articles
Some Featured Collin County Listings
5914 Bent Trail Drive, Bent Tree Fairways, Dallas
5212 Seascape Ln, Willow Bend Lakes, Plano
6009 Star Trail Dr, Starwood, Frisco
4704 Canvasback Blvd, The Preserve at Mallard Lakes, McKinney
1704 Surrey Ln, Clifton Park, McKinney
5845 Pathfinder Trail, Steeplechase, Plano
4424 Lake Shore Dr, Water Stone Estates, McKinney
5900 Porto Fino Dr, Preston Springs, Plano
700 Windy Hill Dr, Shiloh Ranch, McKinney
8924 Club Creek Cir, Meadowcliff Estates, Dallas
1125 Mill Springs, Cottonwood Creek Estates, Richardson
5201 Streamwood Ln, Old Shepard Place, Plano
7147 Town Bluff Dr, Prestonwood Estates, Dallas
1109 Eton Dr, JJ Pearce, Richardson
6201 Flagstone Dr, Brookstone, McKinney
908 Hollowbrook Circle, Reserve at Westridge, McKinney
4444 White Rock Ln, Villages of White Rock Creek, Plano
3117 Preston Meadow Dr, Highlands of Preston Ridge, Plano
4309 Holburn Dr, Windsor Park, McKinney
1517 Enchanted Rock Trl, Reserve at Westridge, McKinney
1416 Tangle Ridge Dr, Ridgecrest, McKinney
6916 Vista Willow Dr, Prestonwood, Richardson
6821 Timothy Dr, Hunters Glen, Plano
1513 Aylesbury Ln, Briarmeade, Plano
10204 Blackberry St, The Reserve at Westridge, McKinney
15437 Palo Pinto Dr, Frisco Heights, Frisco
10104 Bridgewater Dr, Valor Pointe, McKinney
2209 Shumard Ln, Villages of Cross Timbers, Flower Mound
1233 Chippewa Dr, Richardson Heights Estates, Richardson
633 Forest Bend Dr, Chase Oaks, Plano
3412 Sandy Trail Ln, Carriage Hill, Plano
1409 Hampton Ln, Briarmeade, Plano
2801 Piedra Drive, Independence Square, Plano
3316 Canoncita, Kimberlea, Plano
5608 Binbranch Ln, Robinson Ridge, McKinney
3512 Jomar Dr, Woodburn Estates, Plano
1224 Monterey Circle, Pitman Creek Estates, Plano
7001 Zurich Lane, Frisco Lakes, Frisco
2032 Switzerland Ave, Oakwood Glen, Plano
921 Teakwood Dr, Richardson Heights Estates, Richardson
1324 Glendover Dr, Glendover Park, Allen
700 Brookwater Dr, Villages of Lake Forest, McKinney
520 Eastbrook Dr, West Crossing, Anna
2308 Geneva Ln, Fountainview, Stonebridge Ranch
3422 Cedar Ln, North Creek, Melissa
3402 Palmtree Dr, Eldorado Heights, McKinney
4309 Larkel St, Wyndemere, Plano
3517 Diamondhead Dr, High Place, Plano
3507 Holly Rd, North Creek II, Melissa
3401 Dunhill Pl, Castle Hill Estates, Rowlett
421 Palermo Court, Monte Carlo, Princeton
741 Kingswood Ave, Richardson Heights, Richardson
4403 Highlands Drive, Seville of HIghlands, McKinney
5732 Mariposa Dr, Sonora Ridge, McKinney
5620 Rock Canyon Rd, Legend Crest, The Colony
9454 Wichita Trail, The Trails of West Frisco, Frisco
2000 Oleander Way, Wyndfield, McKinney
4136 One Place Lane, One Place, Flower Mound
1124 Hayden Lane, Sea Pines Village at Savannah
317 Timbercreek Ct, Princeton Timbers, Princeton
2406 Buck Pass, Hunters Ridge, Melissa
18333 Roehampton Dr #1128, Dallas
About the Author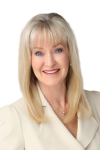 Meet Kw North Texas Realtor Jane Clark. Jane is the lead Real Estate Agent behind the Jane Clark Realty Group LLC. Jane is not only a licensed Realtor specializing in Residential Properties in North Texas; she is also a Keller Williams Certified Luxury Home Specialist. This training and her unique skillset, combined with 22 years of Practical Experience in the North Texas Real Estate market has made Jane a potent force in the Dallas North Texas Real Estate market.
Jane has won many awards in her long and prosperous Real Estate career. The hallmark of skill and competence in the local Real Estate market has been D magazine's coveted Best Realtor Award. Beginning in 2006 Jane has won that award every year. Jane is most proud of her status as a Top 5 Elite Regional Producer for Keller Williams three state regional franchise. Jane has been nominated as one of the Top 1000 Realtors in the United States by the Keller Williams National Organization. Living Magazine has selected Jane as both the Best North Texas Realtor and the Best Collin County Realtor. Prosper Living magazine nominated the Jane Clark Realty Group LLC as the Best Prosper Texas Realtor and the Best Fairview Texas Realtor. Texas monthly magazine named Jane Clark as a 5 star professional (2012-2018)
Jane won the Keller Williams North Texas, Top Producer of the Year (2010-2020), She was named one of the most successful Real Estate Agents in North Texas by Inside Collin County Business, (2002-2014). Jane won Keller Williams North Collin County Top Individual Outstanding Achievement in 2009-2018; Keller Williams North Collin County, Gold Outstanding Team Achievement in 2009 and Double Gold Outstanding Achievement 2010 – 2020. The Jane Clark Team was the top producing team in 2013-2020).
If you need an experienced professional Realtor with a reputation for Results in
McKinney Real Estate
Allen Texas Real Estate
Prosper Texas Real Estate
Fairview Texas Real Estate
The Jane Clark realty Group just might be the Best Real Estate Agent for you.
Kw North Texas Realtor Jane Clark is a top 5 elite Regional Producer. She was No. 4 out of 4000 agents. If you are looking for the Best North Texas Realtor ... Call her First
Article created by
Jane Clark
in the 
Featured Homes Category.
This email address is being protected from spambots. You need JavaScript enabled to view it.