What does my Realtor do?
A Good Realtor is a valuable asset
Someone asked us recently "Why do I need a realtor to sell my home?" The Question is a good one and It got me thinking of the real value in hiring an experienced professional to shepard your real estate sale through to a successful closing. It may look easy to someone without a background in real estate "problem solving", but there are a lot of moving parts, and a lot of ways to derail the train before it gets to the station. So, I sat down and made an outline of the basic process I would use in listing and selling a typical McKinney home for sale. So here is my good answer to that very good Question
The basics of selling a property
Find the real value of your property
Complete an extensive research of local market conditions, including:
the listing and selling prices of all homes in your area for the last six months,
the listing price of your competition. (Yes, You are competing with every other home that meets a buyers criteria)
the listing prices of homes that were on the market but did not sell,
the level of inventory and market saturation. Consider what that means to your price point and expected time frame to sell. Do you need the proceeds to accomplish your life transition?
Tips: Begin your research on the Internet. Follow-up by visiting the county tax records office to determine the selling prices of homes in your area.
Put together a marketing plan.
How will you market your home to real estate agents and consumers? Most buyers use a real estate agent, so marketing to real estate agents is essential. How will you reach them?
How much money can you afford to devote to advertising? Where will you advertise?
Who will create your photography, virtual tour and printed graphics? Buyers expect information when they tour a home for sale.
How will potential buyers find information about your home on the Internet? You'll want potential buyers to find your home online. Be sure to build a website to help sell your home quickly, and for the best price, by reaching the largest audience possible.
Who will take inquiry calls and schedule showing appointments? You'll want someone to be available to answer inquiry calls and schedule showing appointments. Be sure to schedule showings as quickly as possible - even the same day. Consider the security risks of having strangers come into your home who are not accompanied by an agent.
Ensure that buyers are pre-qualified before viewing your home, remaining aware of all fair housing laws (see 24.cfr 180.671 for civil penalties related to inadvertant violations}
Confirm that the potential buyer has pre-qualified for a mortgage loan.
If the buyer is buying with cash, confirm that they have the necessary resources and that those resources are free of encumbrances.
If the purchase is contingent on the buyer selling another property, confirm that the buyer's house is indeed on the market. (You may also want to determine how long the buyer's house has been on the market, have a market analysis done to ensure that house has a high likelihood of appraising for the sales value, review the time frames involved, contingency "out" clauses, and so on.)

Tip: Some mortgage companies are more difficult to work with than others. Be sure thier buyer's financing won't throw a monkey wrench into the gears at the last moment.
Negotiations, Contracts and Closings
Are you prepared to negotiate the contract?
Do you know what the legal responsibilities of the seller are in your area?
Who will write the contract? Will you need to hire an attorney? If so, what will be the attorney's fees?
Don't forget that once the property is under contract, the real work has not yet begun. You're now scheduling inspectors, negotiating inspection-related repair requests, scheduling the appraiser, allowing access to third parties as required, etc.
How is the closing handled? How do I know that the fees I am being charged by the title company are fair and reasonable?
How do I receive my closing proceeds? How do I deliver possession to the buyer? and what if I need a few days before I can leave the home?

Tips: In addition to the sales contract, you'll need to complete a Seller's Disclosure and a Lead Based Paint Disclosure. Be sure you are in compliance with the most recent Seller's Disclosure required by the state.
Did you know? Jane Clark is a KW North Texas certified Luxury Home Specialist. Jane understands the special needs of the Luxury Home Market
About the Author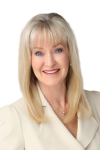 Meet Kw North Texas Realtor Jane Clark. Jane is the lead Real Estate Agent behind the Jane Clark Realty Group LLC. Jane is not only a licensed Realtor specializing in Residential Properties in North Texas; she is also a Keller Williams Certified Luxury Home Specialist. This training and her unique skillset, combined with 22 years of Practical Experience in the North Texas Real Estate market has made Jane a potent force in the Dallas North Texas Real Estate market.
Jane has won many awards in her long and prosperous Real Estate career. The hallmark of skill and competence in the local Real Estate market has been D magazine's coveted Best Realtor Award. Beginning in 2006 Jane has won that award every year. Jane is most proud of her status as a Top 5 Elite Regional Producer for Keller Williams three state regional franchise. Jane has been nominated as one of the Top 1000 Realtors in the United States by the Keller Williams National Organization. Living Magazine has selected Jane as both the Best North Texas Realtor and the Best Collin County Realtor. Prosper Living magazine nominated the Jane Clark Realty Group LLC as the Best Prosper Texas Realtor and the Best Fairview Texas Realtor. Texas monthly magazine named Jane Clark as a 5 star professional (2012-2018)
Jane won the Keller Williams North Texas, Top Producer of the Year (2010-2020), She was named one of the most successful Real Estate Agents in North Texas by Inside Collin County Business, (2002-2014). Jane won Keller Williams North Collin County Top Individual Outstanding Achievement in 2009-2018; Keller Williams North Collin County, Gold Outstanding Team Achievement in 2009 and Double Gold Outstanding Achievement 2010 – 2020. The Jane Clark Team was the top producing team in 2013-2020).
If you need an experienced professional Realtor with a reputation for Results in
McKinney Real Estate
Allen Texas Real Estate
Prosper Texas Real Estate
Fairview Texas Real Estate
The Jane Clark realty Group just might be the Best Real Estate Agent for you.
Kw North Texas Realtor Jane Clark is a top 5 elite Regional Producer. She was No. 4 out of 4000 agents. If you are looking for the Best North Texas Realtor ... Call her First
Article created by
Jane Clark
in the 
Featured Homes Category.
This email address is being protected from spambots. You need JavaScript enabled to view it.