Jane Clark's Video Guide for McKinney Home Buyers
The Jane Clark Realty Group Preseents This video Guide to the City of McKinney. This may be useful if you are looking for a McKinney Home for Sale or Planning to Relocate to McKinney. Be Sure to Check out the our exclusive neighborhood searches.
Jane Clark Realty is McKinney's Leading Real Estate Group
Rooted in its history and boasting a well-maintained historic district featuring old and modern architecture, McKinney has been the principal commercial center for Collin County for more than 125 years now. With a population of more than 130,000, McKinney is one of the fastest growing cities in the state. Over the last five years, McKinney has found itself in the top 10 of CNN Money Magazine's "Best Places to Live in the United States" three times. Most recently as the Number 1 "Best Place to Live in the United States", McKinney has seen a substantial uptick in its Real Estate market. The city's beautiful natural parks and open spaces, affordable and diverse housing, job opportunities, and vibrant downtown that offers endless options for residents are just a few of the reasons why more and more people are choosing to call McKinney home.
Conveniently positioned along several of the area's main highways, it is easy to get from McKinney to Dallas, DFW International Airport, and many other points in the Metroplex. But with plenty of shopping, dining, and several large employers headquartered here such as Raytheon, you may never need to leave. The charm of McKinney has not been lost over the years, as the original courthouse in the city's downtown square has been refurbished into a performing arts center, and now is the centerpiece of a Historic District featuring shops, restaurants, festivals, family events, and many beautiful restored homes. McKinney's rolling hills and trees, and master-planned developments, make it an attractive home-buying destination. Named as one of the "100 Best Communities for Young People" in 2012, McKinney is a wonderful place to start and raise a family. The McKinney Independent School District (MISD) was recently named to the College Board's AP Honor Roll, and the district boasts four National Blue Ribbon elementary schools.
Jane Clark is the Gold Standard in North Texas Real Estate.
Jane was the top KW North Texas Listing Agent for 2015 and, she has been nominated by Keller Williams as one of the Top 1000 Realtors in the US.
About the Jane Clark Realty Group
The Jane Clark Realty Group is one of the most successful real estate teams in Texas. Our team is dedicated to working closely with each and every one of our clients, ensuring their real estate needs are met and they end up with the home of their dreams. We believe in taking a team-based approach to all of our clients and transactions, something that has enabled us to offer a higher level of real estate services. When it comes to the neighborhoods and communities within McKinney and the surrounding areas, our team has all your bases covered. As North Texas locals, we understand and love the many cities and towns that make North Texas a desirable place to live. One of these neighborhoods is Craig Ranch, which is a master-planned community that mixes vintage America with modern technology. You can find my distinctive Red Keller Williams Real Estate sign on some of the nicest lawns in Old Eldorado, Stonebridge Ranch and Tucker Hill Master planned Communities. If you are considering relocating to McKinney, be sure and contact The Jane Clark Realty Group today so that we can sit down and go over your options with you. Our services include a portfolio analysis, investment property selection, relocation services, and of course, buying and selling. To find out more about the Jane Clark Realty Group, please contact us at 214-802-4680 today.
Related Articles
Once you create a Free Account on our dedicated cloud server, you can easily save unlimited customized searches that run automatically each day and alert you to important changes affecting listings that match your search criteria. You can also create a special list of your favorite listings, share them with family members or friends, and get timely emails about changes to your saved favorites. You can create your Free Account Here
About the Author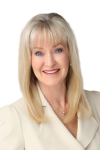 Meet Kw North Texas Realtor Jane Clark. Jane is the lead Real Estate Agent behind the Jane Clark Realty Group LLC. Jane is not only a licensed Realtor specializing in Residential Properties in North Texas; she is also a Keller Williams Certified Luxury Home Specialist. This training and her unique skillset, combined with 22 years of Practical Experience in the North Texas Real Estate market has made Jane a potent force in the Dallas North Texas Real Estate market.
Jane has won many awards in her long and prosperous Real Estate career. The hallmark of skill and competence in the local Real Estate market has been D magazine's coveted Best Realtor Award. Beginning in 2006 Jane has won that award every year. Jane is most proud of her status as a Top 5 Elite Regional Producer for Keller Williams three state regional franchise. Jane has been nominated as one of the Top 1000 Realtors in the United States by the Keller Williams National Organization. Living Magazine has selected Jane as both the Best North Texas Realtor and the Best Collin County Realtor. Prosper Living magazine nominated the Jane Clark Realty Group LLC as the Best Prosper Texas Realtor and the Best Fairview Texas Realtor. Texas monthly magazine named Jane Clark as a 5 star professional (2012-2018)
Jane won the Keller Williams North Texas, Top Producer of the Year (2010-2020), She was named one of the most successful Real Estate Agents in North Texas by Inside Collin County Business, (2002-2014). Jane won Keller Williams North Collin County Top Individual Outstanding Achievement in 2009-2018; Keller Williams North Collin County, Gold Outstanding Team Achievement in 2009 and Double Gold Outstanding Achievement 2010 – 2020. The Jane Clark Team was the top producing team in 2013-2020).
If you need an experienced professional Realtor with a reputation for Results in
McKinney Real Estate
Allen Texas Real Estate
Prosper Texas Real Estate
Fairview Texas Real Estate
The Jane Clark realty Group just might be the Best Real Estate Agent for you.
Kw North Texas Realtor Jane Clark is a top 5 elite Regional Producer. She was No. 4 out of 4000 agents. If you are looking for the Best North Texas Realtor ... Call her First
Article created by
Jane Clark
in the 
Featured Homes Category.
This email address is being protected from spambots. You need JavaScript enabled to view it.