Jane Clark's Video Guide for Frisco Home Buyers
Home Buyers Guife to the Best In Frisco Real Estate
The Jane Clark Realty Group, one of Frisco's leading Realtors, offers this video guide to the Frisco Real Estate Market
Your Guide to Frisco Real Estate Market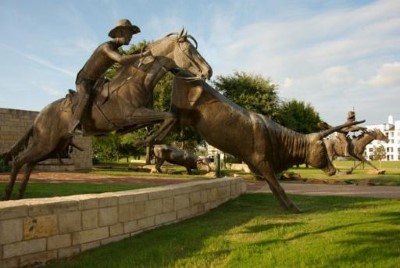 Located just 20 minutes north of Dallas, Frisco is one of the fastest growing cities in the nation. An attractive place to call home for many professionals and those looking to be close to the big city, Frisco is known for its shopping, arts and culture, entertainment, and sports. In fact, the Dallas Cowboys are building a new one-of-a-kind development in Frisco, which will include the team's headquarters, hotels, a restaurant and entertainment center, a multi-use event center, two outdoor practice fields, and several office buildings. The City of Frisco is also home to Pizza Hut Park, the first large-scale soccer facility of its type in the United States. Several professional sporting teams and facilities can also be found in Frisco, including the Frisco RoughRiders minor league baseball team, the FC Dallas soccer club, and the Dallas Stars' home office and official practice facility.
In addition to the city serving as a sporting hub and shopping destination (it's home to one of the three IKEA stores in Texas!), it also boasts several exceptional golf courses: the Trails of Frisco Golf Club, Plantation Golf Club, and Stonebriar Country Club, which hosts the Tom Fazio 18-hole championship golf course. Frisco is also known for its passion for art, as showcased by numerous outdoor sculptures throughout the city. The largest private collection of contemporary outdoor sculptures can be seen in Hall Office Park, where works by James Surls, Frances Bagley, and Isaac Smith are featured.
Jane Clark is the Gold Standard in North Texas Real Estate.
Jane was the top KW North Texas Listing Agent for 2015 and, she has been nominated by Keller Williams as one of the Top 1000 Realtors in the US.
In 2009, the City of Frisco was listed at No. 7 on Forbes' list of 'America's 25 Best Places to Move'. Because many are choosing to plant their roots in the Frisco area, the Frisco Independent School District (FISD) is at the top of the fastest growing school districts in the state and nation, growing by 10-30 percent annually over the past 12 years.
A Reputation for Results
As Frisco is one of the most desirable places to live in Texas and the United States, it is no wonder why the housing market is booming. The Jane Clark Realty is a leading Frisco real estate group, offering a wide range of services that aim to help people achieve their real estate goals. If you are considering moving to Frisco and would like to work with a team of dedicated professionals who not only understand the area, but have your best interests in mind, The Jane Clark Realty Group is the choice for you. We believe in taking a team-based approach to each and every client and transaction. As respectable members of the Frisco community, we will also bring our passion and expertise to the table. As active members of the community, we understand the various neighborhoods and will work with you to find the right fit. Some of our featured neighborhoods include the following:
Phillips Creek Ranch
Canals at Grand Park
The Trails of West Frisco
Lawler Park
Richwoods
Hunters Creek
Plantation Resort
Lone Star Ranch
Starwood
Grayhawk
Emerson Estates
Park Place Estates
Frisco Lakes
The Trails
To learn more about these neighborhoods or about our philosophy when it comes to helping you buy or sell your home, please contact The Jane Clark Realty Group today. As a leading Frisco real estate group, we are here to help you throughout every aspect of the home buying or selling process and will do everything we can to ensure your real estate goals are met.
More articles like this in: Frisco
Related Articles
Frisco Price Search
Frisco Tx - Realtor Price Search
Once you create a Free Account on our dedicated cloud server, you can easily save unlimited customized searches that run automatically each day and alert you to important changes affecting listings that match your search criteria. You can also create a special list of your favorite listings, share them with family members or friends, and get timely emails about changes to your saved favorites. You can create your Free Account Here