Advantages of a Using a Realtor - Compliance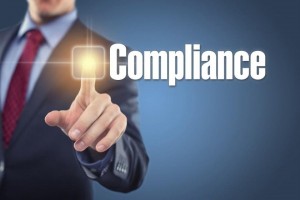 When you think about it, Selling a home is all about the contract you sign. The "standard form" contract we use is promulgated by Texas Real Estate Commission and is written in a way that allows us to comply with Texas Real Estate Property Codes. Most of the licensing exam a new real estate agent takes is based on that contract. So a Realtor knows what the contract is before they get their license. They know how to fill it out and amend it to the particular circumstances of your transaction. But there is so much more that goes on behind the scenes of a typical real estate transaction. How do you execute a legally binding contract when the seller and buyer may be two blocks, two cities or two states apart? In the electronic age a good realtor will have an account with and be familiar with services like Docu-sign which allow binding electronic signatures. Offers are made and contracts amended in hours rather than days, because a good Realtor like Jane , not only has the tools, but is thoroughly familiar with the tools to get the job done right.

And then there are the mandated documents accompanying the contract such as the sellers disclosure. The Sellers disclosure, required by section 5.008 of the property code, requires the seller to disclose known issues with the property. Failure to do so can have significant consequences. A Realtor who deals with those issues day in and day out can be extremely helpful in properly complying with the act.

In many real estate transactions the seller needs to remain in the home after it has been sold for a small period . Under such an agreement he becomes a tenant with specific rights and obligations, a good Realtor is extremely important when it comes to constructing amendments to the contract that protect and insure both buyer and seller.

But that is not all, there are federal disclosure requirements such as the RESPA (Real Estate Settlement Procedures act, HUD Full disclosure act and The Lead paint disclosure rule. All come into play in a typical closing.

While a realtor is not an attorney (and usually doesn't play one on TV) a good realtor has a complete knowledge of all the legal aspects of a real estate transaction and can identify the land mines and booby traps that might otherwise derail your transaction.

The Jane Clark Realty group goes a step or two beyond even those principles as Jane Clark is not only a fully TREC Licensed Realtor, but a broker as well. So if you are looking for the ultimate in a Realtor who can handle that very important Real Estate Sale … Your listing REALLY deserves the Jane Clark touch!
Related Articles